Pelicans News: Lonzo Ball Has Had Enough Of Father's Meddling
Lonzo Ball is a rising star and part of the learning process is taking control of everything that goes on and off the basketball court. The New Orleans Pelicans guard revealed that he will be calling the shots from now on and that he will not let his dad, Lavar Ball, get involved.
In an interview with Adrian Wojnarowski of ESPN, Ball mentioned how his dad was doing all the talking his whole life. The scenario now and moving forward will be different.
"I think what makes it easier is that I'm controlling everything now. You really can't tell me what to do. This is my life, my career. I'm making all the decisions now. I chose to go to CAA. I just think me becoming my own man is going to make it easier, honestly," said Ball.
The decision comes not long after LaVar Ball referred to Lonzo as damaged goods. The elder Ball was referring to the fact that his son's career has been plagued by injuries. Austin Rivers reiterated that Lonzo was not damaged goods and the whole thing was taken out of context, TMZ Sports reported.
"'Damaged goods' was an analogy. The comment is being misconstrued and taken out of context. LaVar is getting ready to spend time with his son in NOLA and their relationship couldn't be better," he said.
Regardless, the point here is that Lonzo is coming off age and wants to take control of his life. He also gave his younger brother, LaMelo, and told him to be his own man and not let their dad take over.
"I told him, make sure he takes control of his career. Now," Lonzo said. "Don't wait like I did. Hopefully, that helps him. He seems like he's taking it all in. I'm excited for him."
Despite pundits believing there was friction brewing, it seems Rivers explained it well and said that everything was misread. LaVar Ball has been known to say things boastfully although it remains that he wants only the best for his sons.
Moving forward, Lonzo is hoping to restart his career with the New Orleans Pelicans. He was part of the multiplayer trade involving Anthony Davis -- a move that could work for him under the guidance of Pelicans head coach Alvin Gentry.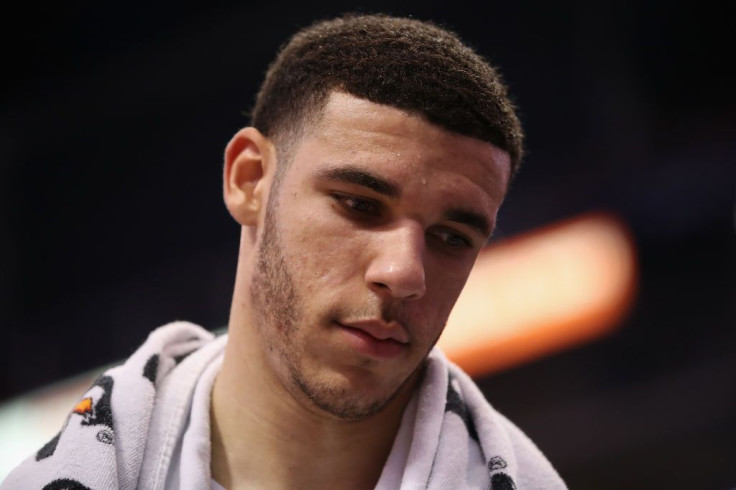 © Copyright IBTimes 2023. All rights reserved.