Peoples Mega Party: Nigeria's Opposition Splinters To Form New Political Faction Led By Goodluck Jonathan Ally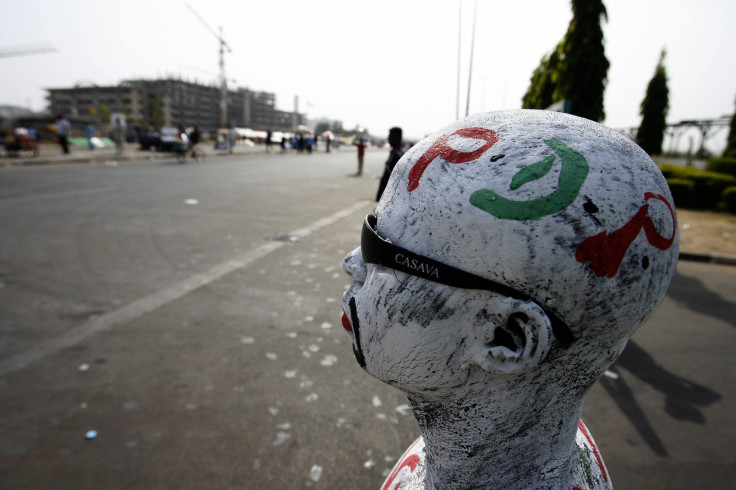 Splinter groups from Nigeria's main opposition Peoples Democratic Party and the All Progressive Grand Alliance are moving to form a new political faction called the Peoples Mega Party. The new group held its first meeting in the capital, Abuja, Tuesday and unanimously elected Perry Opara as its interim chairman. Opara is a longtime ally of former President Goodluck Jonathan, according to local media reports.
Opara said the PMP will soon apply for registration with Nigeria's electoral commission. The move follows a leadership crisis and power struggle within Nigeria's main opposition party, the PDP, which lost power in the March 2015 general elections for the first time in 16 years.
Opara served under Jonathan's administration as the head of media and public affairs in the office of former political adviser Ahmed Gulak. Gulak recently sued the PDP and its then-acting national chairman, Prince Uche Secondus, over his personal ambition to lead the party. Gulak secured a court judgment ordering Secondus to vacate office as acting chairman on grounds that his role had ended; but he was denied the post of national party chairman, which went to former Borno state Gov. Ali Modu Sheriff, according to Nigerian newspaper Premium Times.
During Tuesday's Peoples Mega Party meeting, Opara said the PDP's leadership crisis necessitated a new party. "The major people who are in the party are former members of the PDP who are disenchanted by the high level of corruption, high level of impunity and high-handedness in the PDP," he reportedly said. "They have decided to form something very new and they are of the opinion that they should hand over the party to younger elements who are less corrupt and who can fight for the interest of the people."
The new Peoples Mega Party will bring together members from several other opposition parties, including the All Progressive Grand Alliance, the Labour Party and the Accord Party. Opara said there are members from President Muhammadu Buhari's ruling All Progressives Congress who may be tempted to join as well, according to Nigerian newspaper Daily Trust.
"There are also disenchanted people from the APC that feel that they want a new place, and that is what it is. Today marks the birth of this new party," he reportedly said.
The PDP has lost popularity in recent years in part because of numerous allegations of corruption and graft. Buhari defeated Jonathan a year ago on promises to fight corruption and Boko Haram, marking the first time in Nigeria's history that an incumbent president lost to an opposition candidate in a general election.
In a widely circulated 18-page letter, Jonathan's predecessor Olusegun Obasanjo blamed him for the fall of the once-ruling party. "Nigeria is bleeding, and the hemorrhage must be stopped," Obasanjo wrote in the letter dated Dec. 2, according to Premium Times.
© Copyright IBTimes 2023. All rights reserved.
FOLLOW MORE IBT NEWS ON THE BELOW CHANNELS