Pope Francis Popularity 2015: Conservative Catholics Support Pontiff Despite Sinking Approval Ratings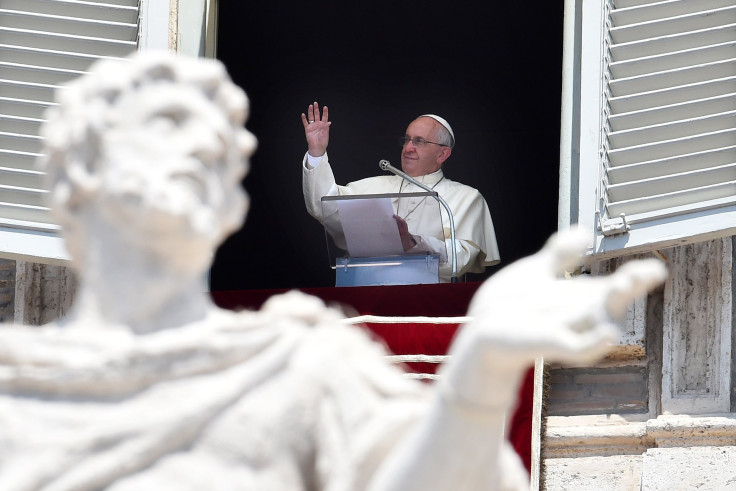 Father Joseph Krupp does not always understand the pope, but he said he never questions his wisdom.
"If or when he says something that shakes what I am comfortable with, I believe it is my job to assume that I am wrong and take it to prayer," said Krupp of Manitou Beach, Michigan, a self-identified "traditional" Catholic priest and a member of the priesthood for 18 years. "I believe it is his job to make me uncomfortable and get me to 'expand my tent pegs.'"
Since the start of his papacy in March 2013, Pope Francis has upset some conservative Catholics with remarks on traditionally taboo topics. When asked about homosexuality, he responded: "Who am I to judge?" in September 2013. Last month, he said that divorce can sometimes be "morally necessary" if children's safety is a concern.
His remarks have alienated some conservative Catholics. Approval ratings for Pope Francis in the United States, at an all-time high of 90 percent in March, have dropped to 59 percent, with U.S. conservatives expressing the least support for the pontiff, according to a Gallup poll published on Wednesday. In the run-up to his first U.S. visit as pope this fall, some Catholics are questioning whether the pope had strayed too far from the church's traditional values and doctrines.
Conservative Catholic leader John Hunt runs the Legatus organization, based out of Ave Maria, Florida, an advocacy group that represents traditional Catholic values and has opposed gay marriage. But Hunt, 74, said he has remained steadfast in his support for the pope. "[He is] a model of what the church speaks to" and "an ambassador to the world" Hunt said in a phone interview.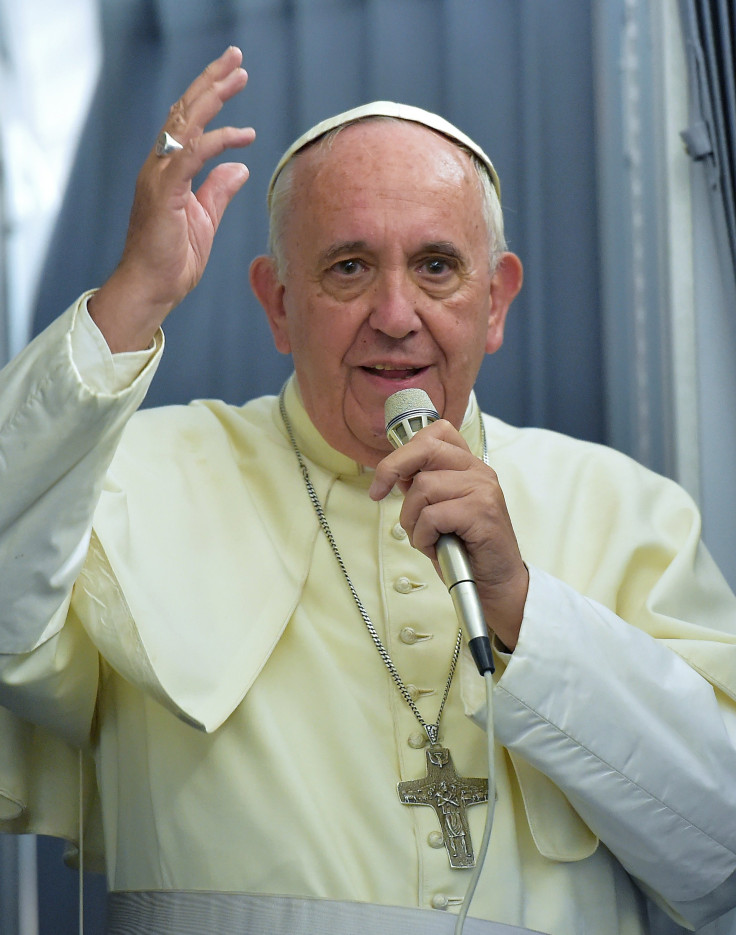 Pope Francis' sinking approval ratings were starkest among Americans who identify as conservative. Only 45 percent of conservatives view him favorably, a drop from 72 percent of conservatives who supported him last year, the Gallup poll found. "This decline may be attributable to the pope's denouncing of 'the idolatry of money' and linking climate change partially to human activity, along with his passionate focus on income inequality -- all issues that are at odds with many conservatives' beliefs," Gallup noted.
Pope Francis has an opportunity to win back Americans when he visits New York, Philadelphia and Washington, D.C. later this year. He is expected to become the first pope to address a joint session of Congress. Hotel rooms in Philadelphia, New York and Washington have sold out quickly in anticipation.
"I think he's trying to bridge the gap between what is happening culturally and keep the church relevant," said Tami Schmitz, 51, associate director of student ministry at the University of Notre Dame in Indiana. She said Francis enjoys huge support on campus, with 500 students from Notre Dame set to attend papal events -- and a hundred more on the waitlist.
Pope Benedict's support was highest in the U.S. after his visit in 2008, though he never achieved more than 63 percent approval, according to the same Gallup poll released this week. The survey of 1,009 people was conducted earlier this month and had a margin of error of 4 percent.
"Pope Francis' views challenge both American liberals and American conservatives," said Charles Camosy, a professor of religious studies at Fordham University in New York. "Any Democrat or Republican thinking that when he comes to U.S. in September he will be their political champion is in for a very rude awakening," he said.
© Copyright IBTimes 2023. All rights reserved.