Porn On Indonesian Billboard: Hacker Arrested, Says Playing Adult Film Was Mistake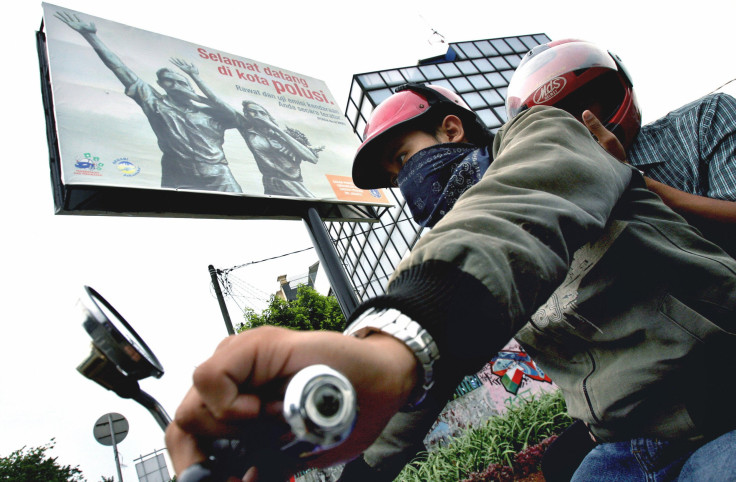 Indonesian authorities said Wednesday they had arrested a man accused of hacking a public billboard in Jakarta and streaming a pornographic film. The accused, Samudera Al Hakam Ralial, admitted to being responsible for the incident but claimed it was an accident.
Motorists were shocked Friday when footage from a Japanese pornographic film was displayed on a billboard in south Jakarta. The film played for about five minutes after which authorities cut power to the device, reports said.
However, pictures of the clip playing on the "videotron" — the name given to the giant screens — were quickly captured and went viral on social media.
Police and cybercrime officials worked quickly to find the person responsible and arrested the 24-year-old IT professional in his office. Samudera admitted he hacked into the IT system of the billboard operator. Authorities plan on charging him with public display of a pornographic film and display of a film showing indecent scenes.
If booked under the Electronic Transaction Law, Samudera could reportedly face a maximum prison sentence of six years and a fine of 1 billion rupiah ($77,000). Under the country's Pornography Law, he could face up to 10 years in prison
"The suspect claims he worked alone," Jakarta police chief Mochamad Iriawan reportedly said. "But we are still investigating whether he was working alone, whether he had a particular motive, or whether he was just fooling around."
The largely conservative Muslim country has blocked access to pornographic websites. Scenes showing physical intimacy in movies and television programs are blurred or cut out altogether.
© Copyright IBTimes 2023. All rights reserved.