Premier League Rumors: Saka's Fate Out Of Arteta Hands
KEY POINTS
Saka's future depends on talks with Arsenal management
Arteta is leaving Saka's fate to club management
Manchester United and Liverpool are interested in Saka
Mikel Arteta has done a wonderful job thus far for Arsenal this season. But in perhaps what would be a first, the 37-year-old Spaniard is cleaning hands on the future of one of the Arsenal's promising stars. It seems Arteta is leaving it up to the club's board to hopefully ink an extension with Bukayo Saka.
At present, the contract of Saka runs until 2021. There remains no certainty that he will remain with the Gunners, especially with several teams expressing interest in the English professional football player. Among the teams who are looking at Saka are Manchester United and Liverpool.
"He is a very brave guy. Every time he gets into the final third, he is trying to cause problems for the opponent. He deserves these chances, he is doing very well and that's why he is in the team," Arteta said to Sky Sports.
Arteta made it clear that he will not be involved in the negotiations for an extended deal. Hence, it may be touch and go for Saka and Arsenal moving forward with that looming uncertainty in the air. Saka is expected to remain a regular for Arsenal in the meantime, a player Arteta inherited from previous manager Unai Emery. He has been so far assigned as a left-back while also sliding down to a defensive unit alongside Shkodran Mustafi.
Speaking of Mustafi, it will be interesting if Saka ends up changing his mind. Originally someone expected to depart Arsenal, the 27-year-old had a change of heart and pointed to Arteta as the reason. Part of that is because he is now being utilized under the Spaniard's watch. Mustafi has started in the team's last six games and has been a reason why the Gunners are successful. Much of this was discussed in a previous post.
Saka could follow the same route, depending on how he looks up to Arteta. The difference is that he is still young and could garner success with another team. But as Arteta said, plans to keep him depends on how well talks between the Saka and management go.
For now, Arsenal will try to focus on the task at hand. Still out of the top-four, the Gunners return to the field on Sunday when they face Everton, Arteta's former club.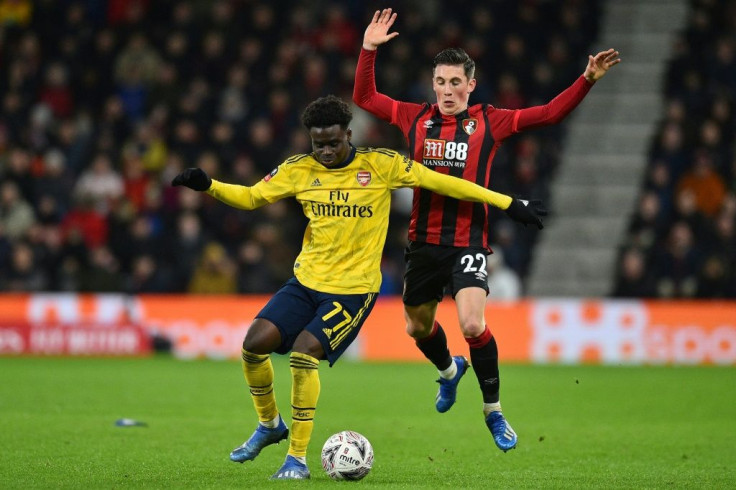 © Copyright IBTimes 2023. All rights reserved.