Premier League Rumors: Willian Reveals Preference, No Interest In Following Lampard
KEY POINTS
Willian prefers to stay in England
Willian has no plans to return to Brazil
Willian will not venture into coaching after his playing days are over
The Premier League may be on hold but that has not kept naysayers from speculating on the future of several football stars. One player who holds an uncertain future is Willian Borges da Silva whose contract with Chelsea will come to an end after this season.
As mentioned in a previous post, the 31-year-old winger prefers to focus on his commitment at hand and worry about his next step after this season. He has been linked to several teams such as Tottenham and Arsenal but it appears Willian has already one team in mind - his current one.
Speaking to ESPN Brazil, the attacking midfielder said he preferred to stay in England moving forward. However, he cautions that this does not mean that he is closing the door of possibly playing in other leagues. All that will come to play after this season although he hints that England is the place he prefers to be.
"My desire is to stay in the Premier League, but I don't rule out playing in other leagues, no," Willian said. "I'm going to play until the end of the season and see what happens. I'm very used to England."
Aside from Tottenham and Arsenal, Willian has also been linked to a possible return to Brazil. Unfortunately, he feels that he is still at the peak of his game in European football, a reason why he prefers to stay put in England, Goal.com reported.
If Chelsea does end up giving him a new lease, it could be the last one of his football career. That in mind, Willian was asked what plans he had in mind once his football playing days are over. For now, that seems farthest from his mind although he did mention that he does not see himself following Frank Lampard into management.
"I think about being an entrepreneur in football," he said. "I think that, because of my posture, my way of being, I don't see myself as a coach."
For now, Willian is one of many athletes confined to their homes due to the coronavirus outbreak. There is no telling when football action will resume although Premier League officials say they plan to finish this season before starting a new one.
However, in another previous post, Harry Kane of Tottenham feels that officials need to plot a deadline to see the feasibility of ending the current season. He feels that if the league is unable to restart by June, things may get complicated if league officials hold their stance of resuming the season with a tight schedule.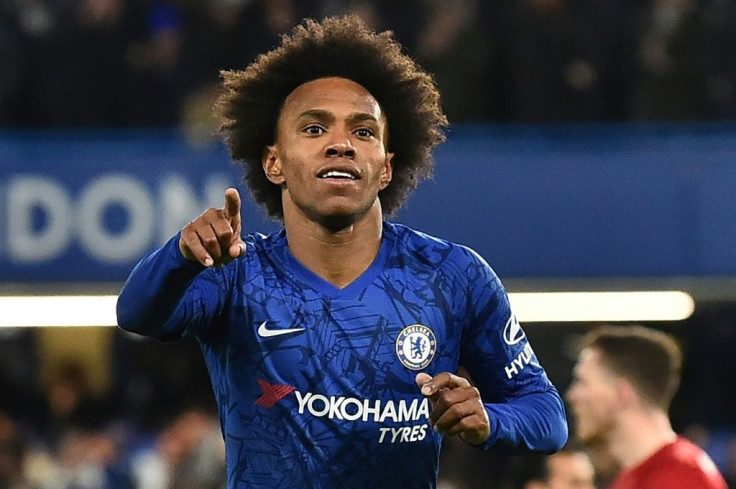 © Copyright IBTimes 2023. All rights reserved.