Prince William Reveals Why He Supports Aston Villa And Latest Mental Health Initiative
KEY POINTS
Prince William was a recent guest in BBC's That Peter Crouch Podcast
Despite Manchester United or Chelsea being the more famous teams, Prince William opted to root for Aston Villa
One of his advocacies include highlighting the importance of mental health awareness
The Duke of Cambridge, Prince William is using his stature to spread awareness of the importance of football and mental health. But just like any person, he also has his own preferences when it comes to what club he supports. The prince recently shared on BBC's That Peter Crouch Podcast his recent initiatives and also a story on how he ended up as an Aston Villa supporter.
"Only in the last few years have I really got a grip of Villa as my team. I watch them a lot. I get into stats and I watch them every week," Prince William shared by way of Goal.com.
The leader added that the first FA Cup game that he attended was a Villa and Bolton matchup as he recalls wearing a beanie while sitting on the stands.
"I must have been about 12 or 11 and I went with a load of mates. I sat there amongst all the Villa fans and I loved it. I thought the atmosphere and team ethos was great," Prince William said.
While the more popular clubs garnered most of the attention of the young fans, Prince William said he didn't want to jump on the bandwagon like everyone else.
"At the time, I desperately didn't want to support Man United or Chelsea like everyone else at school," the British royal family member added.
"I liked the idea that Villa had a real history, winning European Cups and stuff like that. I felt a real connection with the club, more than I felt watching some of the other ones. Villa felt like a really proud Midlands club and it felt very special," Prince William quipped.
When it comes to Prince George's football allegiance, the proud father emphasized that he would want his son to make that choice for himself.
"I'm trying not to persuade him to be a Villa fan – I'm letting him choose his own way. It's about finding what fits for him," Prince William said.
"Previously I was a bit concerned about him supporting Chelsea, but now Frank [Lampard] has come in I feel the culture's a bit different at Chelsea and I'd be ok with it," he added.
To add to these, the importance of football, camaraderie and taking care of oneself is something that Prince William has been promoting with his influence. Acting as the president of the Football Association, Prince William also advocates for the renaming of the 2020 FA Cup final to the Heads Up FA Cup Final.
"We're hoping that renaming it is a big enough statement that the UK will show the world, and the football world in particular, that mental health really matters," the 38-year-old leader highlighted.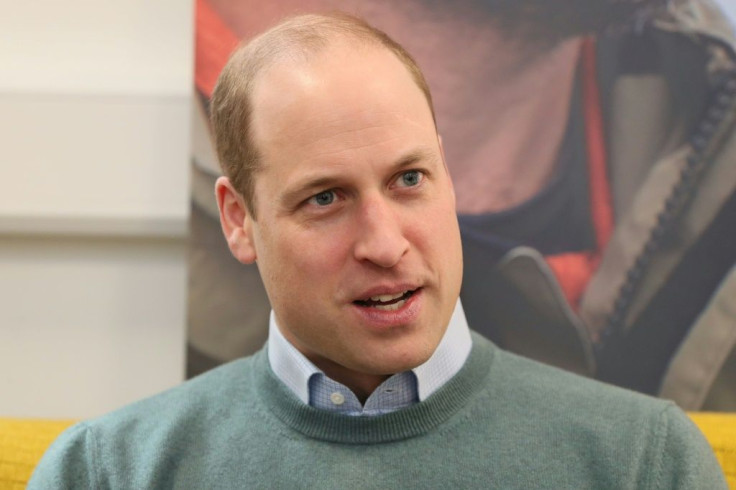 © Copyright IBTimes 2023. All rights reserved.