Promising Coronavirus Vaccine Resumes Trials After Brief Pause
Clinical trials for one of the world's most promising coronavirus vaccines have resumed after a brief pause because of safety concerns.
AstraZeneca announced Saturday that phase three trials for its vaccine candidate have begun again in the United Kingdom following a review of safety data. The pharmaceutical company said Tuesday that the pause was the result of a volunteer experiencing an unexplained illness.
"AstraZeneca is committed to the safety of trial participants and the highest standards of conduct in clinical trials," the company said in a statement Saturday. "The Company will continue to work with health authorities across the world and be guided as to when other clinical trials can resume to provide the vaccine broadly, equitably and at no profit during this pandemic."
About 18,000 people have received the vaccine, according to The University of Oxford, which helped develop the vaccine with AstraZeneca. One of those women in the UK experienced neurological symptoms consistent with a serious spinal inflammatory disorder called transverse myelitis, STAT News reported earlier this week.
Clinical trials were also paused in July when a volunteer experienced neurological issues, AstraZeneca CEO Pascal Soriot told investors from J.P. Morgan Wednesday, according to STAT.
"In large trials such as this, it is expected that some participants will become unwell and every case must be carefully evaluated to ensure careful assessment of safety," Oxford said in a statement.
The vaccine entered phase one trial in late April. On May 21, the U.S. Department of Health and Human Services said it would provide the drug company up to $1.2 billion for at least 300 million doses of the vaccine.
The coronavirus pandemic has caused more than 900,000 deaths worldwide since the start of the year.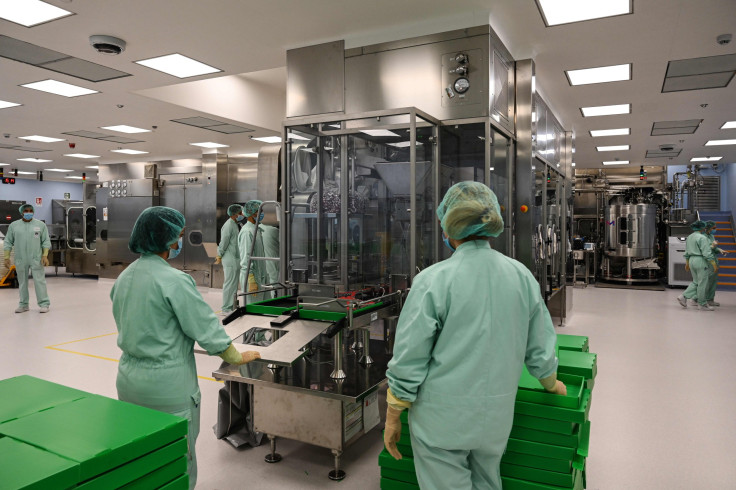 © Copyright IBTimes 2023. All rights reserved.