Qatar Airport Officials Force Vaginal Exams On Passengers After Abandoned Newborn Found; Women Sue Government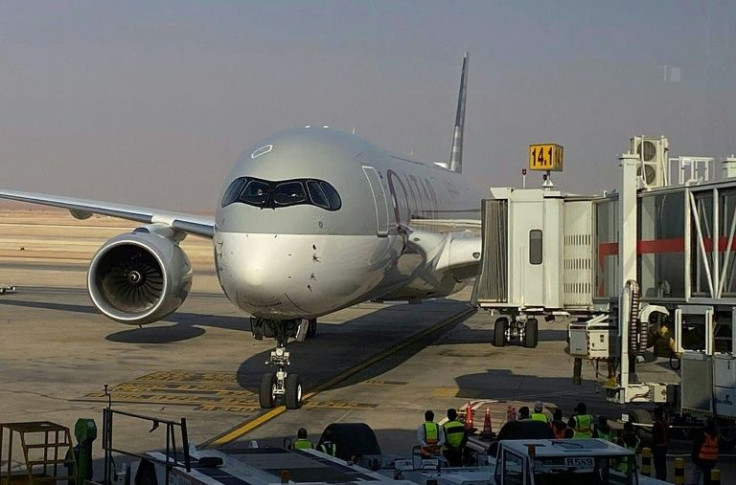 KEY POINTS
Five Australian women are suing Qatar Airways and the Qatar Civil Aviation Authority for unspecified damages
They were among the women who were forced to undergo vaginal exams at Doha's airport in 2020
The procedures were carried out after a newborn was found abandoned at one of the airport's bathrooms
The plaintiffs, who are suing Qatar Airways under the Montreal Convention, are also seeking an apology
Five Australian women are suing the government of Qatar after they were removed from their flights at gunpoint at an airport in the Qatari capital, Doha, and were forced to undergo vaginal exams and other invasive medical procedures two years ago.
The women were among the more than a dozen who were escorted off a Sydney-bound Qatar Airways flight by guards carrying guns at Hamad International Airport in October 2020, The New York Times reported.
Women on 10 flights were taken into ambulances on the tarmac at gunpoint after a newborn was found abandoned in a plastic bag in the airport's departures lounge.
Some were reportedly instructed to remove their underwear, while others had their stomachs pressed or were forced to submit to invasive gynecological examinations to see if they had recently given birth.
Officials did not give the women any information on why they were being forcibly examined, and the women also did not have any opportunity to provide informed consent, some of those who were examined said.
The newborn discovered in the airport survived.
The five Australian women from the Sydney-bound Qatar Airways flight are now seeking unspecified damages and costs from the airline and the Qatar Civil Aviation Authority — both state-owned entities — over the "unlawful physical contact" and damage to their mental health, The Guardian reported.
All of the plaintiffs, whose ages range from 35 to 75, suffer or continue to suffer from illnesses like anxiety, depression or post-traumatic stress disorder, according to documents filed in the Supreme Court of the Australian state of New South Wales.
The women have also incurred medical expenses, and some have suffered economic loss "as a result of needing to take medical leave from work due to the effect of the events on... [their] mental health."
"It completely changed me as a person, that day," one of the women, a 33-year-old nurse, said in an interview, according to the New York Times.
"It seems like they've just moved on, they're not sorry for it. They're going on with their lives normally while we're all here, quite affected. It's really unfair," the nurse, who said she has not traveled since the incident, added.
Court papers filed in Australia last week were served to Qatar Airways Thursday, according to the plaintiffs' lawyer, Damian Sturzaker.
Legal papers would also be sent to the Qatar Civil Aviation Authority, he said.
The women are suing Qatar Airways under the Montreal Convention, which states that a carrier is liable for bodily damage to passengers and that "an action for damages resulting from death or injury can be brought before the court at the place of destination of the aircraft," legal documents showed.
Qatar Airways, the aviation authority and the government communications office reportedly did not immediately respond to requests for comment, according to the New York Times.
The women previously wrote to Qatari authorities and filed a complaint with the Organization for Economic Cooperation and Development, claiming that their human rights had been breached. That complaint remains open.
"Specialized task forces" were reviewing protocols at Hamad International Airport to identify potential gaps, "address them and ensure that any violations are avoided in the future," the Qatari government said in a statement that was released following a preliminary investigation.
Qatar's prime minister, Sheikh Khalid bin Khalifa bin Abdulaziz Al Thani, also offered a "sincerest apology for what some female travelers went through as a result of the measures."
The five Australian women seeking damages were looking for "personalized and meaningful apologies" that addressed the trauma they suffered and continue to suffer, the nurse said.
They also want proof and not just assurances that protocols would be changed.
"They've assured us that laws have changed and that a situation like this won't arise again, but we haven't seen any proof of that, so we don't believe anything has changed," the nurse said.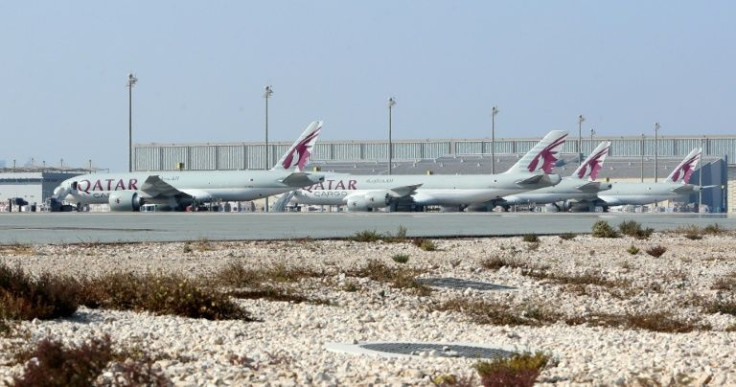 © Copyright IBTimes 2023. All rights reserved.