QE2 Ends in June: What Will Save the Stock Market?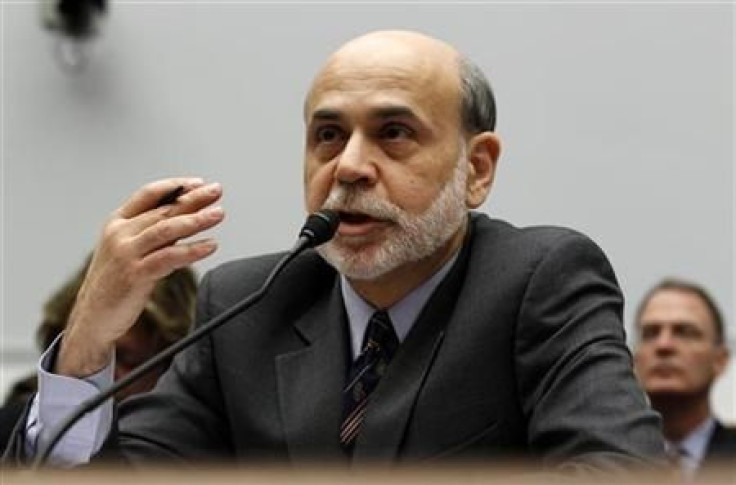 QE2 ends in June 30, 2011. When that happens, what will save the stock market?
Recall last year, QE1 ended June. A couple weeks before the end, the stock market began to tank. The Federal Reserve then decided to roll out QE2, which saved the stock market and sparked another multi-month rally.
This time around, there isn't likely to be QE3. Federal Reserve Chairman Ben Bernanke indicated that "the trade-offs are getting less attractive" for QE. Moreover, he hasn't said anything and isn't likely to make a sudden announcement at the June 22 FOMC meeting.
Many, consequently, are bearish on the stock market.
"The recent rally in stocks is a direct result of QE2. As the stimulus money is removed from the system, the result will be lower stocks worldwide and an international flight to quality," Joseph Russo, managing director at NY-based RAIT Securities, told Bloomberg.
Fifty percent of people believe the US stock market will drop more than 30 percent in the next 12 months, according to the latest Chicago Booth/Kellogg School Financial Trust Index poll.
Over the next six months, only 37 percent of US survey participants plan to increase their exposure to stocks, according to a Bloomberg poll.
The market, however, is rarely that predictable and always seems to prove wrong the consensus view.
Recall also that back in May 2010, very few thought there was any way out for Greece, the European debt crisis, and the euro currency. However, in the months that followed, QE2 weakened the dollar and the euro soared.
In early 2011, euro's outperformance continued because of the ECB hawkishness. Again, analysts were wrong because they previously thought the ECB couldn't possibly raise rates because of peripheral weakness. Yet, the ECB did just that on April 7, 2011.
Around June 30, 2011, the stock market may become oversold as investors become engrossed in the reality of QE2's termination. Savvy contrarian investors, however, should be alert for the savior of the stock market – whatever it may be – and jump on the rally while most investors are stuck mourning the death of QE2.
Click here to follow the IBTIMES Global Markets page on Facebook
© Copyright IBTimes 2023. All rights reserved.