Rafael Nadal, Roger Federer Outmatch Novak Djokovic In Percentage Among Longer Rallies
KEY POINTS
Rafael Nadal bests all top players in long rallies with a 58% win percentage
Roger Federer follows at 54.4%
Novak Djokovic is only sixth on the list at 53.7%
Rafael Nadal and Roger Federer's elite level of play can be attributed to their mental and physical durability to last in a tough rally, according to a recent Infosys ATP Beyond The Numbers study.
A rally that extends to multiple shots is one of the more exciting yet daunting moments in a tennis match. The more extensive the exchange of groundstrokes gets, the more it takes a toll on one's endurance on the court.
With that being said, a player will eventually succumb to fatigue and psychological stress that may expose lapses in their plan of attack.
Across rallies that lasted nine or more shots, most of the world's Top 10 players only won 52.5 percent of the time, ATP Tour reported. This is where Nadal and Federer separate themselves from the rest as they rank the highest among competitors.
Nadal is on top of the data as he boasts a winning percentage of 58 percent when it comes to longer rallies across a sample of 600 points.
Meanwhile, there is a three-percent gap between the Spaniard star and Federer who norms at 54.4 percent out of 739 rallies.
Federer is known for finishing his points early with his explosive serve coupled with his outmatched shot selection.
Faster points come to the Swiss ace's advantage due to his age and experience. But numbers show otherwise, highlighting that he's still more than capable of battling it out in lengthy duels.
While the "Big Three" of Nadal, Federer and Novak Djokovic are usually clumped together, the world number one falls off to sixth on the list with his win percentage of 53.7%. But it's important to note that the Serbian star has a larger number of points played with 1,002.
The rivalry between Nadal and Federer will go down as one of the most polarizing storylines in tennis history.
Throughout Nadal's career, he's been known as the stronger, faster, and athletically superior against his foes. Federer, on the other hand, is the cerebral assassin who is always a step ahead of his counterparts.
No matter how different their playing style is, the two will always find a way to take control of the game.
Nadal is off to continue his winning ways as he's set to play in this year's ATP Final in London. Federer is not far behind as he is eagerly anticipating his return to action after undergoing multiple knee surgeries.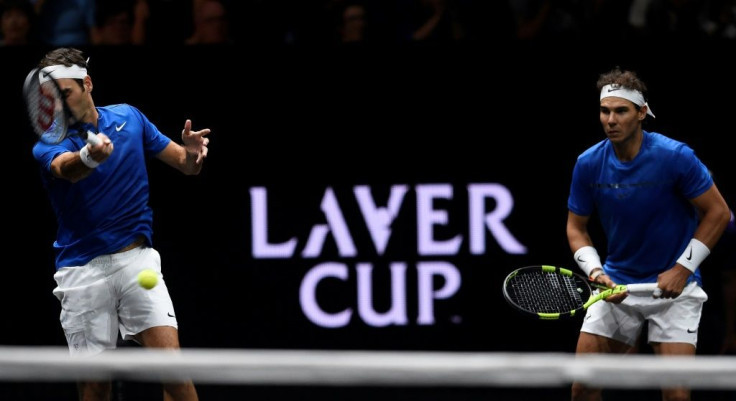 © Copyright IBTimes 2023. All rights reserved.