Rangers Set Up Memorial Fund for Dead Fan of Josh Hamilton Accident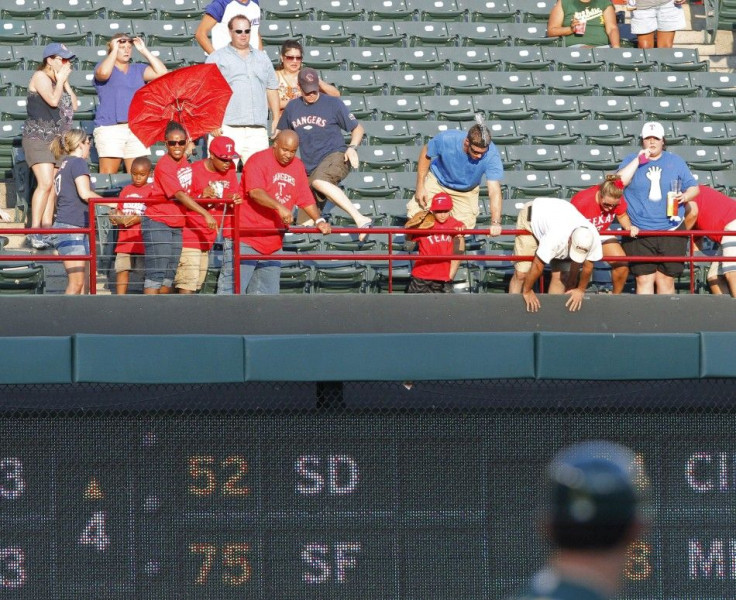 One day after the tragic death of 39-year old Shannon Stone during a Rangers baseball game, team president Nolan Ryan announced a memorial fund would be started for Stone's family.
During a Friday news conference, Ryan expressed extreme sorrow over the death of Stone, who fell 20 feet while reaching for a ball thrown by Josh Hamilton, and that his heart went out to the entire Stone family.
(The tragedy) was one of the saddest things I've ever seen in a ballpark, Ryan said. It goes down to the basic roots of who we are and what we stand for.
Not only will Stone's wife, Jenny, be without a husband, but his young son Cooper must go through life without a father. Sadly Cooper had to see his father fall to his death before his young eyes during the game. News outlets constantly showing video of Shannon Stone's fall doesn't help the matter and Ryan stated Jenny Stone asked if outlets could stop showing the clips.
She's very concerned about her son and the impact that this is having on him. Ryan said.
The team will make a substantial donation to the fund, according to Ryan, but fans will also be given an opportunity to donate. Fans will be able to contribute to the fund at kiosks located throughout the stadium and the team will also fly its flags at half-staff in memory of Stone.
Effect on baseball players
Both Rangers and Athletics players were said to be shaken by the whole incident. Oakland A's reliever Brad Ziegler was in tears after learning of Stone's death, as Stone was conscious and talking when Ziegler last saw him. Hamilton, who tossed the ball to Stone, was very distraught and was taking the accident very seriously.
Some have already speculated whether Hamilton will be able to resist his past drug demons and maintain his sobriety. Ryan made it clear to all players that counseling was available to anyone that might want to discuss the issue.
And if anyone, including Hamilton, felt they needed some time away, we would certainly be open to that.
© Copyright IBTimes 2023. All rights reserved.