Ray Allen Still Open To NBA Comeback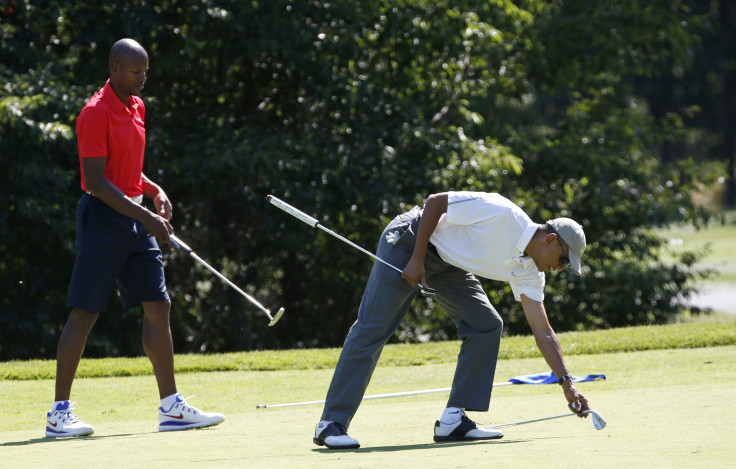 Ray Allen has not ruled out an NBA comeback and is waiting for the perfect opportunity to rejoin the league. Allen, 40, who played in 18 NBA seasons, is still mulling a return, saying that he's still "in shape" to play in the league.
"I haven't said anything about that and I won't officially retire," Allen told courant.com. "Because if something came to the table, contractually and situationally, I want to be able to take a strong look at it. I don't want to be that guy that says he's retiring and then is coming back." Allen said he didn't miss basketball because of his family although he admitted the comeback crossed his mind while watching the Golden State Warriors and Cleveland Cavaliers last June.
"It just seemed like an epic battle that required a lot of precision on the floor and that's when I felt, that was probably the only time that I felt like, 'Man, I should have been out there," Allen said, referring to the 2015 NBA Finals.
Allen is one of the most feared shooters in NBA history holding the league record for most three-point field goals made with 2,973. Stephen Curry, the league Most Valuable Player last season, broke the single season record for most threes in a regular season (286) and the postseason (98).
Allen averaged of 18.9 points on 40 percent three-point shooting percentage during his NBA career. The 10-time NBA All-Star has played for the Milwaukee Bucks, Seattle Sonics, Oklahoma City Thunder, Boston Celtics and Miami Heat, and won NBA titles as a member of the Celtics (2008) and the Heat (2013).
© Copyright IBTimes 2023. All rights reserved.
FOLLOW MORE IBT NEWS ON THE BELOW CHANNELS