Rihanna's S&M single is too steamy for some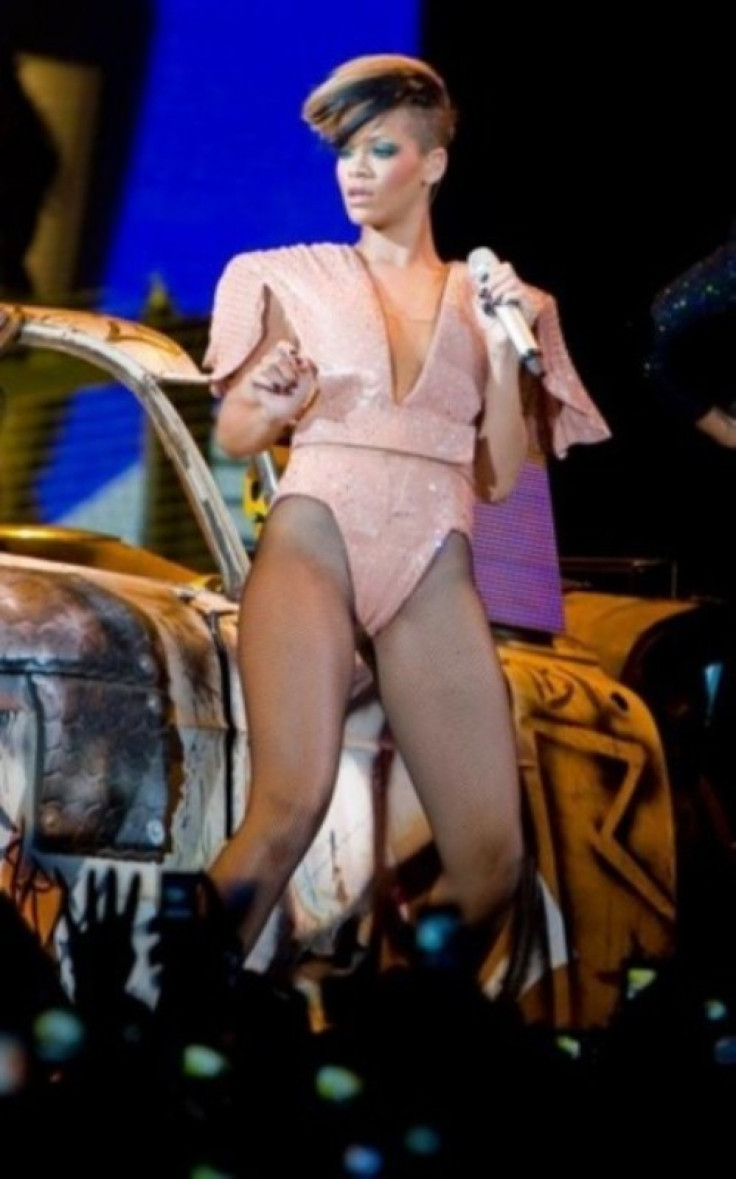 The new single of Rihanna, S&M, is so raunchy that it has been banned in 11 countries; MTV is considering airing an edited version and BBC Radio will only play it after 7p.m.
The video and the lyrics of the songs are both suggestive and steamy.
The video features the 22-year-old Rihanna withering in a latex, sucking on a banana, playing and making suggestive moves with a life-size doll. There is bondage gear, dominatrix, lather and leather.
The lyrics go like "Sex in the air, I don't care, I love the smell of it, Sticks and stones may break my bones, but chains and whips excite me. "
Strangely, she claims that "S&M is not about sex, well it's about metaphorical sex."
The video available on You Tube is anything but metaphorical, it is all out there.
Adding fuel to rumours of her being bisexual is the appearance of her girl pal Melissa Forde in the video. Daily Mirror reports that both posed with whips and such and took pictures of themselves on their mobiles.
Rihanna and controversies seem to go hand in hand. There are claims by a socialite, Tajah Burton, that she had an affair with her; there are semi-nude pictures of her leaked on the net. But after seeing her dressed at the X-factor gig and her general penchant for minimalistic ware, nude pictures, suggestive moves, et al are just grist to the mill. We can happily continue to be scandalized.
© Copyright IBTimes 2022. All rights reserved.
FOLLOW MORE IBT NEWS ON THE BELOW CHANNELS