Rio De Janeiro Flooding Photos, Video: 'Historic Rain' Lashes Brazilian City
Heavy rains and strong winds caused destruction last week in Rio de Janeiro. The torrential rains that blocked the streets with overflowing rivers and streams also caused three deaths.
The city has not witnessed this magnitude of rain in the past two years. The water levels in the Maracanã river, which was relatively calm until the rains last week, rose quickly, flooding the neighborhoods of Maracanã and Tijuca.
Roads were closed owing to the floods, which left several motorists stranded in the streets of Rio. Hundreds of drivers were trapped due to the flooding in the main throughways of Rio like Avenida Brasil, Linha Amarela, Linha Vermelha and the Rio-Petrópolis Highway.
Tim Maia bike path, that overlooks the ocean in the São Conrado neighborhood, partially collapsed early Thursday morning; however, no injuries were reported.
Fights were diverted to Sao Paulo and Belo Horizonte for a few hours overnight Wednesday when the Jobim International Airport closed due to the rains. According to the Rio Alert System, the highest alert level was issued due to the risk of landslides, apart from the flooding.
According to reports, a record of 123.2mm rain fell just under 60 minutes Feb. 15, breaking a previous record in the year 2000, when 116 mm rain fell in one hour. This was the amount of rain the city generally receives in about a month during this time of the year.
"We were expecting heavy rain, but we had a historic rain," the government of Rio de Janeiro said. "The last historic record happened 17 years ago, in Campo Grande, with 116 mm of rain in one hour. This year, in Barra da Tijuca, we had more than 123 mm."The rains have since then tapered off and the city is trying to get back to normal following clean ups after the major flooding."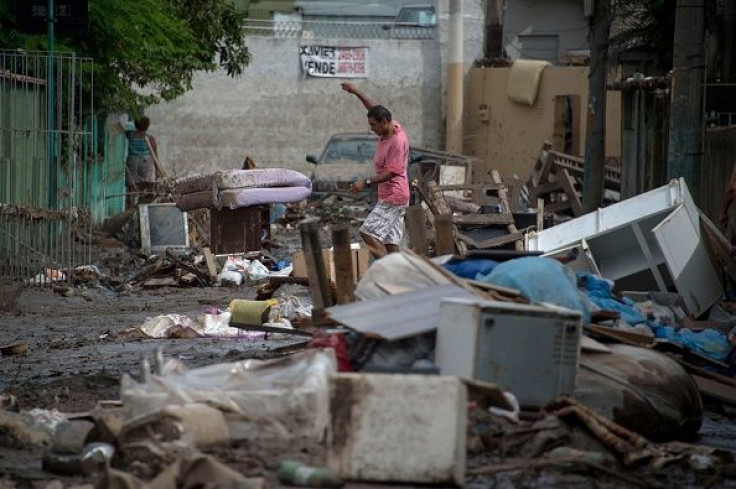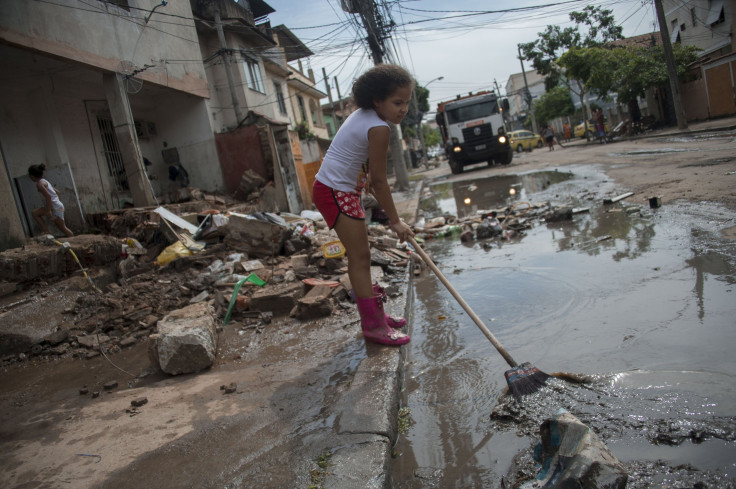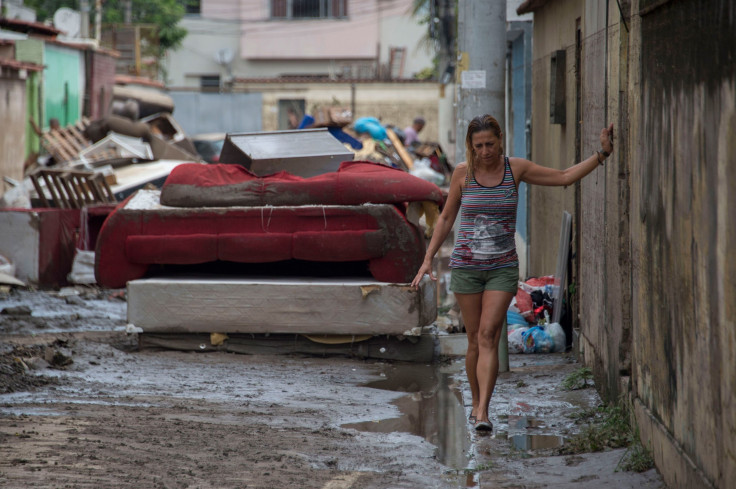 © Copyright IBTimes 2023. All rights reserved.