Roger Federer And Pete Sampras' Former Coach Reflects On Tennis' New State
KEY POINTS
The coronavirus has affected this year's tennis calendar
Rafael Nadal pulled out of the US Open as a precautionary measure against COVID-19
Paul Annacone shared that tennis is entering a new world
The effects of the coronavirus have greatly affected the world, especially how it changed the landscape of sports. For tennis, former coach of greats Roger Federer and Pete Sampras Paul Annacone shared that the sport is entering such a unique environment.
The tour's calendar has greatly been affected and the cancellation of several tournaments has been rampant. Despite the threat of COVID-19, the United States Tennis Association confirmed that the US Open would still push through by the end of August. This however comes with unique implications. For instance, the reigning champion Rafael Nadal will not be suiting up to defend his title as a precautionary measure against the coronavirus.
The playing environment has changed as the health and safety of everyone has turned into the priority of the players.
"I'll be shocked if anyone comes out of the gates playing spectacular tennis," Annacone said by way of ATP.com.
The veteran coach is currently training American Taylor Fritz. As someone who has been in the tennis industry for years, this situation is something new for him.
"It's going to take everybody a little while to get going. It's a new world, it's going to be a new playing environment, there are a lot of changes," Annacone shared.
This unprecedented time has caused several unexpected events such as Nadal pulling out of a Grand Slam tournament. The King of Clay is already at 19 Majors won and is a championship away from tying Roger Federer at 20. But this pandemic changed everything and introduced the challenge for these professional players to make the most out of their time.
"It's about managing the changes, going out there and just trying to play tennis the way you need to play it and trusting your game," Annacone added.
There will be different ways of managing one's schedule in this pandemic. The younger stars can develop their strength and conditioning better while the more experienced veterans can take the extended time to rest and recover.
"But it's a new environment and it's going to be bumpy for everybody," Annacone said.
It will be crucial to see how the upcoming US Open plays out despite the ever-evolving times. While everyone is training and hoping to breakthrough the tennis scene, everyone's health and safety remain as the top priority.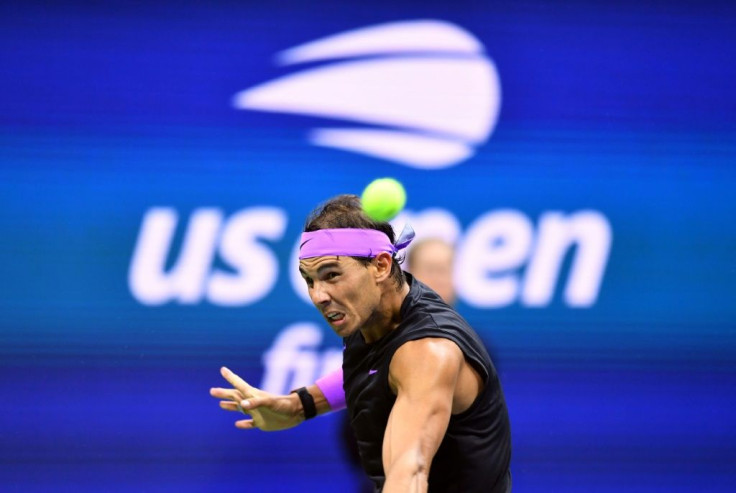 © Copyright IBTimes 2023. All rights reserved.