Roger Federer, Rafael Nadal Can Be Surprassed By Novak Djokovic, Says Former Number One Player
KEY POINTS
The Big Three of tennis is led by Roger Federer with 20 Grand Slam Titles
Rafael Nadal is close to the top with 19 Majors
Juan Carlos Ferrero said that Novak Djokovic could overtake both Federer and Nadal
From time and time again it's always the Big Three of tennis dominating the scenes on the court. While there are up and coming stars such as Stefanos Tsitsipas, Dominic Thiem, and Daniil Medvedev beaming with potential, the sport is still dominated by the three household names. Roger Federer, Rafael Nadal and Novak Djokovic continue to dominate the sport.
They have combined for a total of 56 Grand Slams and the last time anyone has won a Major aside from them was way back in 2016. It has been a race among the trio as the younger stars continuously attempt to boot them out of their supremacy. But it has always resulted in the same result: Federer, Nadal or Djokovic hoisting up the championship trophy.
While Federer is mostly considered as one of the greatest of all time with the 20 Grand Slams he's achieved – the most Majors held by a person. While Federer is on top, Nadal and Djokovic have made their case for the GOAT moniker.
Former World Number One player Juan Carlos Ferrero pitched in his thoughts on the debate. He shared that Djokovic has the biggest chance of overtaking the two as the top player of all time. When it's all said and done, the Serbian is looking to be the best player among the three. He did, however, note that Nadal would also have a taste of the record holder for a while. Nadal is currently at 19 Grand Slams and is only a win away from tying Federer's record. Djokovic is near with 17 of his own.
"I truly think both have the possibility to reach it," Ferrero told Tennis Head by way of Express. "But because of his age and the Grand Slam surfaces, I think Novak will win the most."
While Federer sits out the next few months as he recovers from knee surgery, Nadal and Djokovic will seek to take advantage of the opportunity. The two will compete in the Indian Wells Tournament and can play a factor in the World Number One rankings.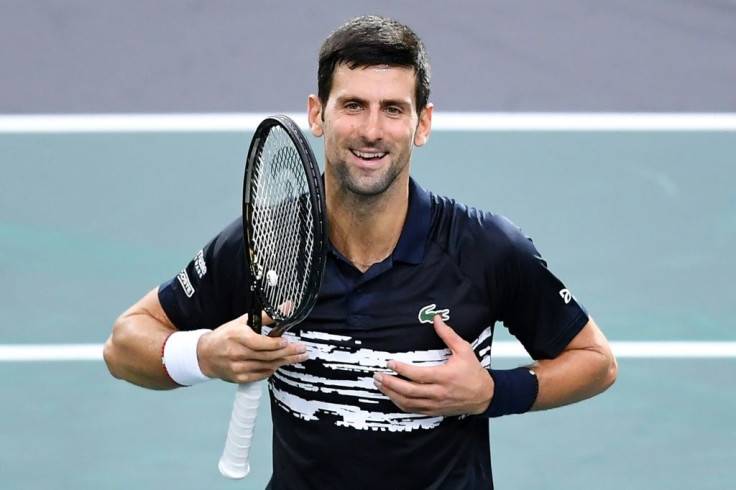 © Copyright IBTimes 2023. All rights reserved.