Romelu Lukaku Net Worth: Chelsea Star Earns $266,000 Per Week
KEY POINTS
Romelu Lukaku currently has an estimated net worth of $20 million
Chelsea re-signed the 28-year-old striker for $135 million from Inter Milan last week
Lukaku scored 64 goals in 95 appearances and won the 2020-21 Serie A title with Inter Milan
Romelu Lukaku has returned to Chelsea, almost exactly 10 years on from his initial arrival at Stamford Bridge and seven years after his departure from the club. His new contract with the Blues makes him the most expensive player of all time, based on combined transfer fees.
The 28-year-old forward's transfer from Inter Milan last week was reported to be worth a whopping £97.5 million (around $135 million) for five years, The Guardian reported. The amount takes Lukaku's cumulative transfer fees to £289 million ($395 million), surpassing Neymar to soar to the top spot on the list.
The deal gives Lukaku a lucrative €12 million to €13 million ($14 million to $15 million) a year, or around $266,000 a week after tax, according to The Athletic. This makes the soccer superstar the highest-earning player at Stamford Bridge this season.
Throughout his career, Lukaku has accumulated a net worth of $20 million, according to Celebrity Net Worth. It is not clear if this amount takes into account his latest contract.
Lukaku made his debut for R.S.C. Anderlecht at 16 after signing professional terms with the Belgian club.
He headed to Chelsea for the first time in 2011, signing a five-year deal at Stamford Bridge worth a reported £10 million ($13.7 million). Lukaku didn't start a Premier League game for the Blues until May 2012, when he bagged an assist for a John Terry goal and turned in a man-of-the-match performance.
He went on loan to West Bromwich Albion from 2012 to 2013 and to Everton from 2013 to 2014. He then signed a five-year deal with Everton in July 2014 for a then-club-record fee of £28 million ($38 million).
Manchester United signed the striker in 2017 from Everton for a reported £75 million ($102 million) on a five-year contract, the BBC reported. However, he didn't stay long with the Premier League club as he was snapped up by Inter Milan two years later for a reported £74 million ($101 million) after scoring 42 goals in 96 games for United.
Lukaku went on to record 64 goals in 95 appearances and win the 2020-21 Serie A title with Inter Milan.
Lukaku's return to Chelsea this year was met with skepticism as his deal was one of the most expensive in history that involves a player over the age of 25 during the signing of the contract. But many experts believe that he has made the Blues one of the favorites to win the Premier League this season. He is one of the highest-scoring strikers in the league, managing to record 12 goals at his worst in his second season at Manchester United, Forbes noted.
In his most recent match with Chelsea, the 28-year-old forward contributed to his team's impressive 2-0 win against Arsenal. Lukaku scored the first goal after the 15-minute mark, driving past Pablo Mari and converting a point from teammate Reece James' cross. Chelsea's second goal also involved support from him as he dragged his opponent's defense out of position to give way for James.
Lukaku called his performance in the match "dominant," completely overpowering Arsenal's defensive play, the Associated Press reported.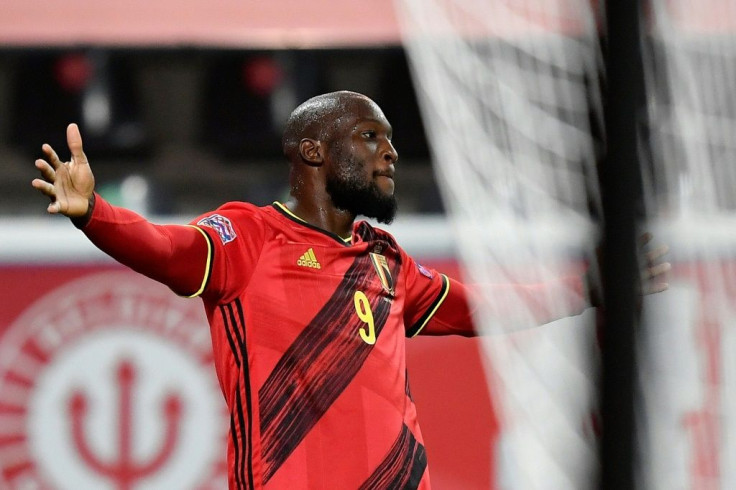 © Copyright IBTimes 2023. All rights reserved.