Royal Family Dislikes Trump? Kate Middleton's Nude Photo Tweet, Alleged Pursuit For Princess Diana Could Be The Reasons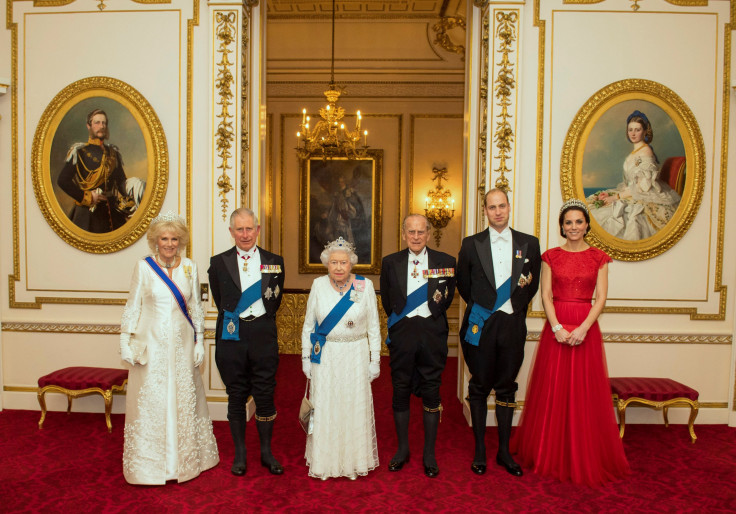 Amid the growing controversy over U.S. President Donald Trump's upcoming visit to the U.K., a new report claimed Wednesday that Prince Harry dislikes the real estate mogul. While the royal family has not directly responded to the controversies surrounding Trump's possible meeting with Queen Elizabeth II, Us Weekly reported that the Prince of Wales "thinks the president is a serious threat to human rights."
Prince Harry "is not a fan" of Trump likely because of the 70-year-old's relentlessness in his pursuit of Princess Diana following her split with Prince Charles in 1992, Us Weekly reported, citing sources. One of the sources said that Prince Harry has "often been vocal" about his feelings toward Trump since he announced his candidacy for president in 2015. Another source reportedly said that Prince William has also privately expressed concern over Trump's presidency.
However, the Kensington Palace did not respond to Us Weekly over the alleged discomfort with Trump.
A former palace aide reportedly said that Trump's pursuit of Princess Diana "got to the point of being weird, the way he'd know where she was headed so he could suggest they meet at that place."
In 2016, British TV journalist Selina Scott and a friend of Diana claimed in the Sunday Times of London that Trump "bombarded Diana at Kensington Palace with massive bouquets of flowers." At the time, a spokesman for Trump reportedly said: "They had a great relationship, liked each other a lot, but nothing ever came of it."
William and Harry are not the only royals who disapprove of the U.S. president. In 2012, Trump slammed Kate Middleton after reports surfaced that nude photos of the Duchess of Cambridge was being shopped to media outlets.
"Kate Middleton is great — but she shouldn't be sunbathing in the nude — only herself to blame." He also wrote: "Who wouldn't take Kate's picture and make lots of money if she does the nude sunbathing thing. Come on Kate!"
Earlier this week, several places in the U.K. witnessed anti-Trump protests after Prime Minister Theresa May invited the 45th president of the U.S. and first lady Melania for a state visit. Over 1.7 million people signed a petition demanding to block Trump from meeting the queen.
While the palace has not issued any statement on the possible meeting for the queen with Trump, it is clear that the royal family will have immense pressure to meet the president despite their views.
© Copyright IBTimes 2022. All rights reserved.
FOLLOW MORE IBT NEWS ON THE BELOW CHANNELS