Russell Wilson Still Confident Contract Dispute Will Be Resolved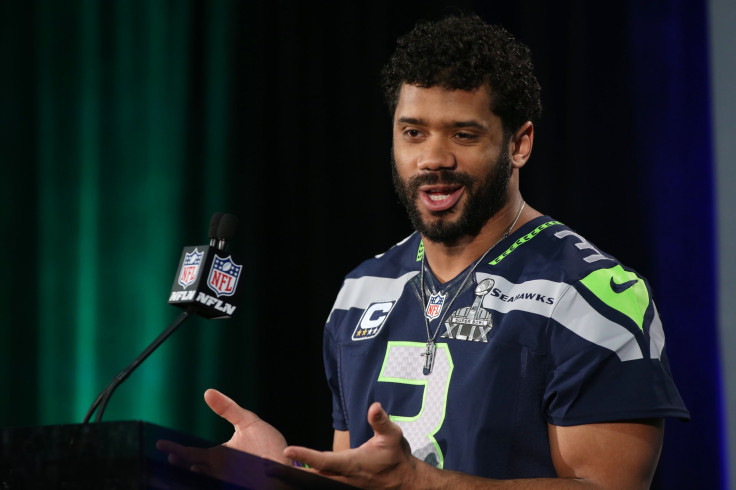 The Seattle Seahawks and Russell Wilson are still in limbo over a contract extension for the star quarterback. But Wilson was confident that everything will work out in the end when asked about the situation in a recent interview.
The Seahawks quarterback addressed the issue once again during Wednesday's ESPYs in Los Angeles, stating that he loves the city of Seattle and is committed to giving it his all in the coming season, with or without the contract extension.
"I love Seattle, it's a great city," Wilson said in an ESPN.com article. "I'm going to play my butt off every day. That's all I know, and we'll see what happens."
Meanwhile, Wilson's head coach, Pete Carroll, admitted that the contract negotiations are still under way and that both sides are working hard in getting a deal done.
"Well, he's crucial, as are all of our guys, and we want him back playing for us forever," Carroll said in the same article. "There's a lot of work being done. It's under way right now and maybe it happens. I don't know. We're hoping for it."
Wilson will earn just over $1.6 million for the 2015 season if his deal is not restructured before the NFL season, making him one of the most underpaid players in the league. He was picked in the third round of the 2012 draft or the 75th overall selection and is still on his rookie deal.
Wilson was a major factor in Seattle's back-to-back appearances in the last two Super Bowls. He also helped the team win the title in 2013. In each of the three seasons with the Seahawks, he has registered more than 3,100 passing yards and an efficient passing clip of around 64 percent completion rate.
Wilson is reportedly demanding a contract comparable to other top quarterbacks in the game of around $20 million per season.
© Copyright IBTimes 2023. All rights reserved.