Russia Has Committed 65,000 War Crimes In Ukraine, Proscutor General Says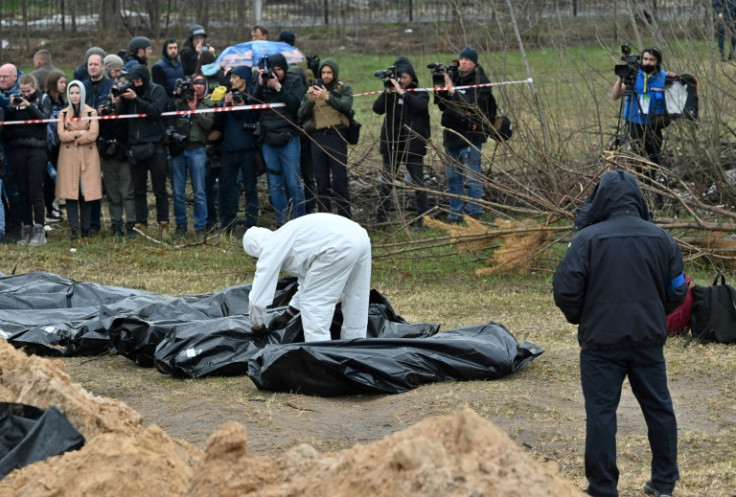 KEY POINTS
More than 65,000 Russian war crimes have been registered since Russia invaded Ukraine
The crimes, which include willful killing and torture, are not accidental, Ukraine said
Russia has denied allegations that its troops committed war crimes or targeted civilians
Regional authorities in Ukraine have registered more than 65,000 Russian war crimes since Russia's invasion began nearly a year ago, Ukrainian Prosecutor General Andriy Kostin claimed Wednesday.
"We have all witnessed with horror the evidence of atrocities committed in Bucha, Irpin, Mariupol, Izium, Kherson, Kharkiv regions and other liberated cities and towns," Kostin said while speaking at the Georgetown Law School in Washington D.C., CNBC reported.
"These crimes are not incidental or accidental, they include indiscriminate shelling of civilians, willful killing, torture, conflict-related sexual violence, looting and forced displacement on a massive scale," the Ukrainian official added.
Ukrainian authorities have discovered mass burial sites in areas that were previously occupied by Russian forces.
Several reports by the United Nations have determined that Russian forces conducted summary executions and carried out attacks on Ukrainian civilians throughout the conflict.
Russia has also repeatedly attacked civilian infrastructure across Ukraine, drawing condemnation from Ukraine and its allies.
A total of 7,110 civilians, including 438 children, have been killed in Ukraine since Russia started its invasion, the Office of the United Nations High Commissioner for Human Rights (OHCHR) claimed in its most recent casualty report released Monday.
"Most of the civilian casualties recorded were caused by the use of explosive weapons with wide area effects, including shelling from heavy artillery, multiple launch rocket systems, missiles and air strikes," the agency claimed.
The true figures "are considerably higher" due to the delays in the receipt of information and the need for reports to be corroborated, according to the OHCHR.
Meanwhile, more than 75,000 buildings, including homes, schools and hospitals, have been reduced to rubble, Kostin claimed.
Killing, torturing or taking hostage of non-combatants during war violates the Geneva Conventions.
The "extensive destruction and appropriation of property, not justified by military necessity" that was "carried out unlawfully and wantonly" is considered a war crime under Article 8 of the Rome Statute of the International Criminal Court.
Russia has previously denied allegations that its troops committed war crimes or targeted civilians.
Ukraine was close to gaining the United States support in establishing a special tribunal to prosecute Russia's crimes of aggression, Kostin told journalists.
The U.S. is considering a proposal that would name an interim prosecutor to start recording evidence of potential war crimes against Russia, Beth van Schaack, the U.S. Ambassador-at-Large for Global Criminal Justice, said Wednesday.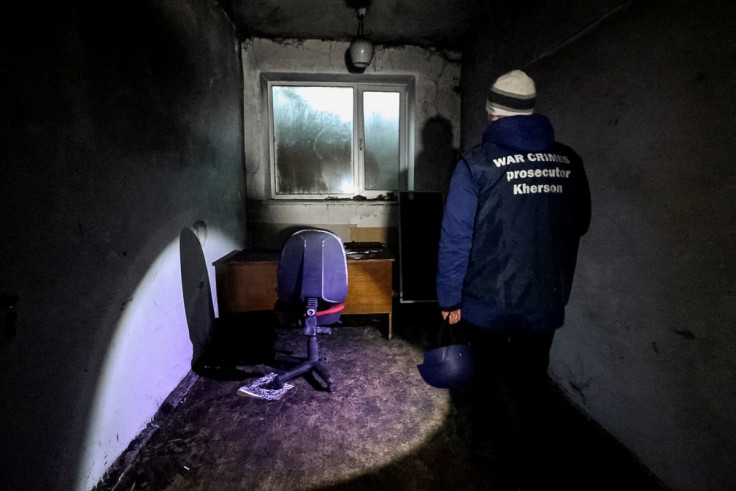 © Copyright IBTimes 2023. All rights reserved.