Russian Soldiers Kill Their Own Comrade For Helping Ukraine Civilians: Report
KEY POINTS
Russian forces fatally shot a fellow soldier during the start of the invasion of Ukraine
The soldier, identified as Lieutenant Ivan Levankov, tried to protect two Ukrainian women from a Russian attack
His death has since been used as a propaganda tool against Ukraine's Armed Forces
Russian forces killed one of their soldiers during the start of the invasion of Ukraine, and his death was later used as a propaganda tool against the Ukrainian Armed Forces, according to a report.
Ivan Levankov, a Russian lieutenant, died in Ukraine's Kharkiv region on Feb. 24, the day Russia invaded its western neighbor.
He died "protecting two Ukrainian women" from Ukraine's Armed Forces, Russian news outlet Ridus reported.
Meanwhile, Russian television channel Tsargrad TV, owned by businessman Konstantin Malofeev, a known supporter of Russian President Vladimir Putin, claimed that Levankov "covered two Ukrainian women" from a "massive artillery attack by the Armed Forces of Ukraine."
However, one of the women that Levankov protected, identified as Karolina Perlifon, insisted that Levankov's comrades killed him, not Ukrainian forces.
In an Instagram post that went viral, Perlifon claimed that Russian forces fired at her and her mother while they were inside a car on the first day of Russia's invasion.
The 29-year-old jumped out of the vehicle with her mother, and two Russian soldiers allegedly ran up to them and told them to hide behind concrete blocks.
"Do not shoot! We are your guys!" shouted one of the soldiers, later identified as Levankov. He was then fatally shot and fell to the ground.
Perlifon's mother ended up dying during the encounter, while the other soldier Levankov was with, Valery Vasilyev, got shot and injured.
When the shooting wound down, Perlifon drove Vasilyev to a safe place and called an ambulance, independent news outlet Verstka reported.
The Security Service of Ukraine would release footage of Vasilyev's interrogation a few weeks after the shooting. There, Vasilyev admitted that a Russian political officer had ordered Russian forces to shoot civilians.
"[The officer] noticed that we were rescuing civilians... and he gave the order to shoot at us," said Vasilyev, whose current status is unknown.
Levankov was buried on June 18 in his birthplace of Shumyachi, a town in Russia's eastern Smolensk region.
Regional newspaper За урожай, translated into English as "For the Harvest," announced the funeral on June 20 on social networks.
Levankov died "during the performance of combat missions, having fulfilled his military duty to the end," the outlet claimed. But neither the date of his death nor his deeds were disclosed.
While it was common for officials to attend military burials in Smolensk and for local media to talk about such ceremonies, Levankov's funeral was not public and there were no official reports or press photographs of the event, per Verstka.
Russian media always omitted Levankov's name in their reports, and he was only referred to as "the unknown soldier" in pro-Russian accounts of his death, according to the outlet.
"This soldier was with us and he was shot by his own people. Therefore, of course, it is easier for them to bury it... and let no one know about it or even remember it," Perlifon said.
Russian forces have repeatedly been accused of deliberately striking civilian targets in its ongoing invasion of Ukraine.
Russia, for its part, has denied or deflected responsibility for the reported attacks on civilians.
Killing, torturing, or taking hostage of non-combatants in war is a violation of the Geneva Conventions.
Meanwhile, "extensive destruction and appropriation of property, not justified by military necessity [and] carried out unlawfully and wantonly," is considered a war crime under Article 8 of the Rome Statute of the International Criminal Court.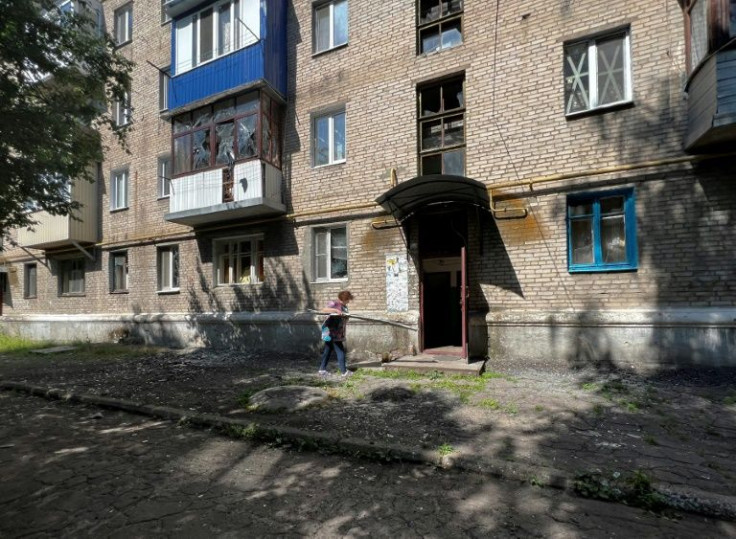 © Copyright IBTimes 2023. All rights reserved.