Ryan Lochte News: Latest Rio Charges For Team USA Swimmer After DWTS, Endorsement Deals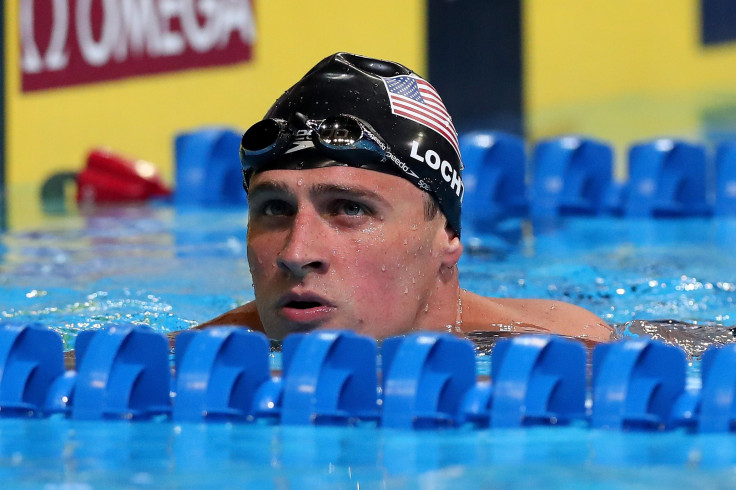 Nearly two weeks after his account of an alleged robbery completely fell apart and created an international incident at the Rio Olympics, United States swimmer Ryan Lochte was formally charged by Brazilian police for filing a false robbery report Thursday.
The 32-year-old gold medalist originally said he and three U.S. other swimmers were robbed and held at gunpoint by men waving police badges who forced their taxi to pull over on the night of Aug. 15. Lochte also stated the gun was pointed at his forehead.
However, the 12-time medalist's account quickly unraveled as Brazilian officials couldn't find any evidence of the robbery. Shortly thereafter, Lochte gave a slightly different account in an interview with NBC's Matt Lauer, saying the gun was pointed in his direction and that the taxi had actually pulled into a gas station where they were then robbed.
Eventually, video footage from the gas station didn't show any robbery and it was revealed Lochte and his teammates Jack Conger, Gunnar Bentz, and Jimmy Feigen were accused of vandalizing the station's bathroom and were confronted by security guards.
Lochte left Brazil but Conger, Bentz, and Feigen were each detained and questioned by Brazilian officials, kicking off a firestorm. Each swimmer was let go after cooperating, but Lochte is currently stateside and could face an 18-month prison sentence if he returns to Brazil to face the charge. Even if he isn't in Brazil, Lochte could still be tried in absentia.
Though reports seemed to point to the swimmers fabricating the events entirely, only a sign appeared to be broken at the gas station and the bathroom was reportedly intact. Furthermore, Fiegen said in a statement released Wednesday that Brazilian authorities initially told him he could stay and cooperate with the investigation, which could have taken upwards of a month, or pay a fine equivalent to more than $31,000 and get his passport back. Feigen spoke to his attorneys and rejected the deal, and the fine was then upped to nearly $47,000 before the two sides agreed on$10,800.
Last week Lochte admitted in another interview with Lauer that he was intoxicated at the time of the incident and offered his apology.
"I'm taking full responsibility for it," Lochte said. "Because I over-exaggerated that story. And if I had never done that, we wouldn't be in this mess... None of this would have happened. And it was my immature behavior."
For Lochte's four major sponsors his statement and rollback probably should've come sooner. Earlier this week, swimming apparel giant Speedo said it was cutting ties with Lochte due to conduct that was "counter to the values this brand has long stood for." The company added it would be donating $50,000 of Lochte's sponsorship fee to a charity called Save the Children that will benefit children in Brazil.
Iconic fashion brand Ralph Lauren, mattress retailer Airweave, and body aesthetic company Syneron Candela also dropped Lochte.
Lochte's viability as a brand hasn't completely diminished, though. Cough-drop maker Pine Bros. Softish Throat Drops announced a new deal with Lochte on Thursday and Lochte is supposed to appear in an ad campaign that will include the slogan "Forgiving On Your Throat."
And producers of ABC's hit reality game show "Dancing With The Stars" didn't shy away from Lochte either. According to USA Today, Lochte will join the cast for the 23rd season of the show and it premieres on Sept. 12.
Lochte could even make up some of his lost earnings on the show. Last season's winner, Australian actress Bindi Irwin, earned $125,000 in base salary with bonuses leading to a total of roughly $360,000.
© Copyright IBTimes 2022. All rights reserved.
FOLLOW MORE IBT NEWS ON THE BELOW CHANNELS