Sachin Tendulkar To Receive Australia's Highest Honor, But Monkeygate Scandal Lingers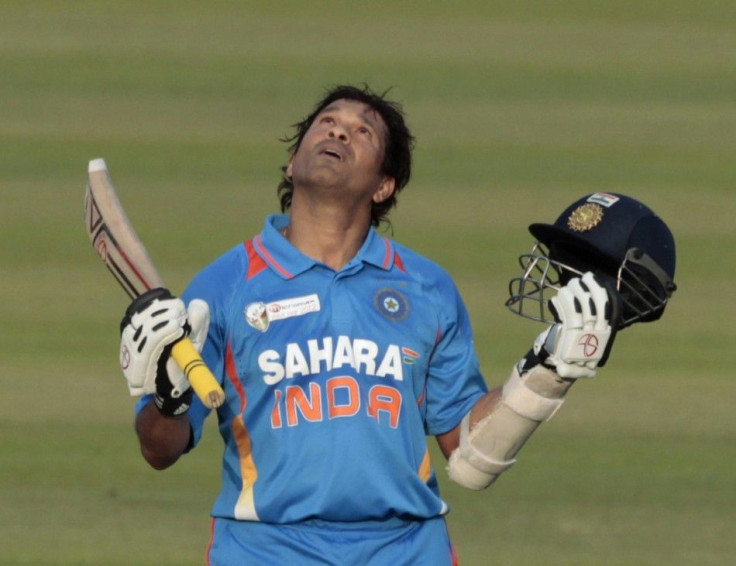 Indian cricket legend Sachin Tendulkar can add another honor to his list of sterling achievements -- Prime Minister of Australia Julia Gillard announced that the champion batsman has been made an honorary Member of the Order of Australia, one of the country's highest honors.
Gillard made the announcement while on a three-day official state visit to India.
"Cricket is, of course, a great bond between Australia and India. We are both cricket-mad nations," Gillard told reporters in Delhi.
"I am very pleased that we are going to confer on Sachin Tendulkar the membership of the Order of Australia. This is a very special honor very rarely awarded to someone who is not an Australian citizen or an Australian national. The award will be conferred on him by Cabinet Minister Simon Crean when he visits India."
Only three other foreign cricketers -- Brian Lara, Clive Lloyd and Garfield Sobers, all of West Indies -- have been similarly honored.
According to Press Trust of India, Tendulkar is only the second Indian national to receive the Australian order -- the first was conferred upon former Attorney General Soli Sorabjee.
BBC reported that 39-year-old Tendulkar -- the first cricketer to score 100 international centuries -- is enormously popular in Australia. He is widely regarded as the second-greatest batsman in history behind Sir Donald Bradman (an Australian).
Tendulkar (known affectionately as the Little Master) played 55 Test matches against Australia, in which he scored 5,247 runs.
PTI reported that Tendulkar is currently in South Africa playing in Champions League Twenty20.
However, some fans in Australia are not happy about Tendulkar receiving the honor. They point to an embarrassing incident four years ago when he appeared to defend fellow teammate Harbhajan Singh who allegedly called Andrew Symonds, an Australian player of mixed race, a "monkey."
The ensuing scandal, called Monkeygate in the Australian and Indian press, aroused much debate and passion on both sides.
Consequently, some Aussie cricket fans are outraged by the new honor for Tendulkar.
The Herald Sun newspaper of Australia printed the following tweets from irate cricket fans:
"How can PM Julia Gillard award Tendulkar an Order of Australia after his central role in the Monkeygate racism scandal?"
"Gillard's Order of Australia to Tendulkar is an insult. ... MonkeyGate [was] a racist attack on an Aussie."
"I love Sachin, but Order of Australia? I only ever saw him making disorder of Australia."
"Why is Sachin Tendulkar getting an Order of Australia before [Australian cricket great] Shane Warne?"
"Pretty blatant marketing by Gillard giving Indian cricketer, who's done nothing of significance for [Australia] (a criteria), an Order of Australia."
© Copyright IBTimes 2023. All rights reserved.