Sale Of White Sox And Dickey Of Mets In The Mix For Cy Young?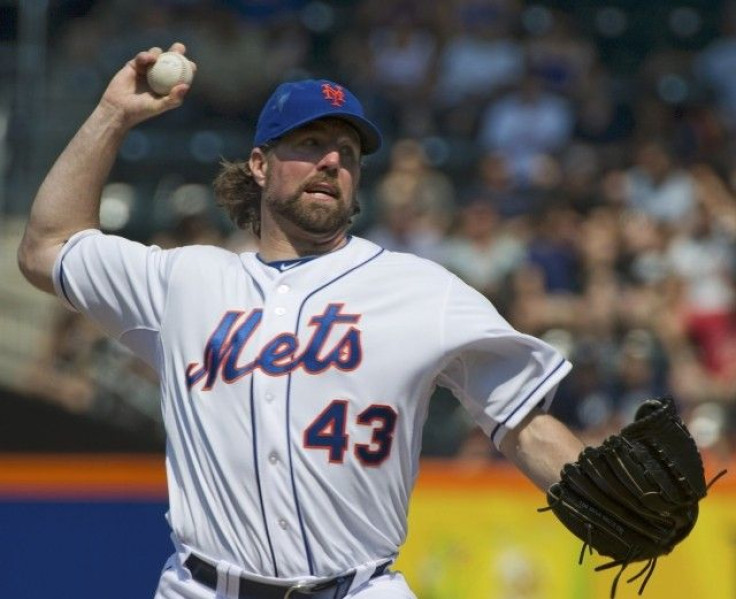 With August halfway over and and the final month of the baseball season just around the corner, MLB award candidates are beginning to separate themselves from the rest of the pack.
This season, potential Cy Young candidates are largely players who had not experienced much success in the majors, prior to 2012.
From a 23-year-old second year stud to a rejuvenated knuckleballer pushing close to 40, this is one of the most fascinating Cy Young races in recent memory. Three candidates in each league have positioned themselves for serious contention for the coveted pitching award.
American League Cy Young Candidates:
Jered Weaver - Los Angeles Angels - Before a quick stint on the disabled list, Weaver picked up where he left off in 2011, pitching his first career no-hitter in May. After a quick recovery, Weaver now leads the American League with a 2.22 ERA and is tied for the most wins at 15.
David Price - Tampa Bay Rays - Price is leading a playoff-bound Rays team with his 15 wins, tied for the most in the AL. His stellar 2.50 ERA is especially impressive with the tough teams Price routinely faces in the AL East.
Chris Sale - Chicago White Sox - The youngest Cy Young candidate is quietly having an outstanding season that featured an impressive 15 strikeout win against the Rays. Sale also has a solid 14-3 record and continues to put up consistently high strikeout numbers.
National League Cy Young Candidates:
R.A. Dickey - New York Mets - Dickey's knuckleball has been so dominant that it has raised comparisons to the Hall-of-Famer Phil Niekro. At the ripe age of 38, Dickey broke a Met record by throwing 32.2 consecutive scoreless innings, and has also managed to throw back-to-back one-hit shutouts.
Johnny Cueto - Cincinnati Reds - The Cincinnati ace has been as consistent as anybody this year. Cueto leads a playoff contending team with the second lowest ERA in the NL and is tied for the most wins with Dickey.
Gio Gonzalez - Washington Nationals - On a team with two other great starting pitchers, Gonzalez is leading the way with his 15 wins. The Nationals are in first place, but are soon going to shut down Strasburg for the rest of the season. Gonzalez will get even more of a spotlight to showcase his talent
© Copyright IBTimes 2023. All rights reserved.