Santorum's Iowa Tie? Leads Romney by 34 Votes, but Cannot be Certified Winner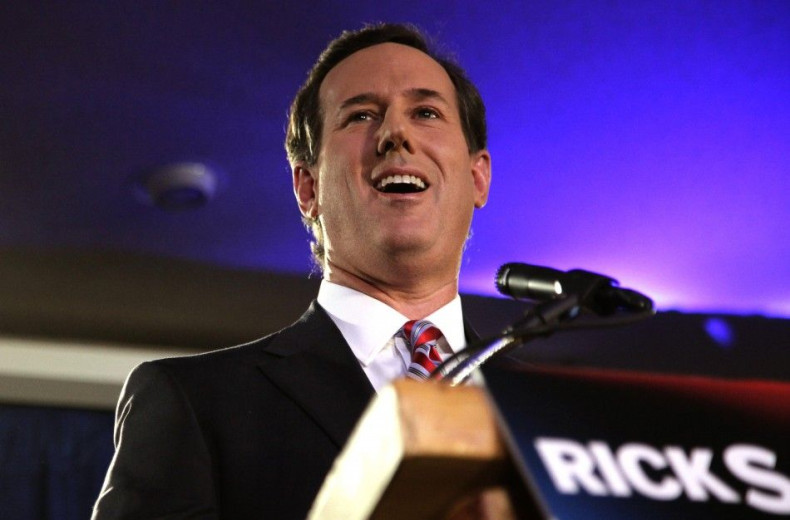 Just call it a tie?
Republican officials say Rick Santorum, who was eight votes away from taking first place in the Iowa caucus, now has a 34-vote lead over declared winner Mitt Romney, according to the Des Moines Register. Santorum, however, cannot claim a first-place victory because results from eight precincts are missing and cannot be certified.
It's a split decision, Chad Olsen, the Iowa GOP's executive director, told the Register.
The Iowa Republican Party Thursday released certified results giving Santorum 29,839 votes to Romney's 29,805 out of 121,503 cast. The Register said GOP officials found inaccurate vote counts in 131 precincts.
Romney, who made a late play for Iowa in the run-up to the caucus, had boasted of his history-making win on Jan. 3 as the first non-incumbent candidate in the modern primary system to win Iowa and New Hampshire.
In a statement, Romney said the new results revealed a virtual tie.
I would like to thank the Iowa Republican Party for their careful attention to the caucus process, and we once again recognize Rick Santorum for his strong performance in the state, Romney said.
Santorum's new 34-vote lead may give him bragging rights, but Romney has already rung out all the benefits that come with winning the caucus.
During a South Carolina campaign stop Wednesday, the former Pennsylvania senator criticized the Iowa GOP for calling the caucus for Romney in light of his tenuous eight-vote lead.
These are very close races, and little minor technical differences can make a difference between who wins and loses, Santorum said, according to The Washington Post. For the state of Iowa, for the Republican party of Iowa, to suggest that this race was decided and that isn't going to change, is wrong.