SBI Overseas Borrowing Costs to Rise 1-2 bps after Downgrade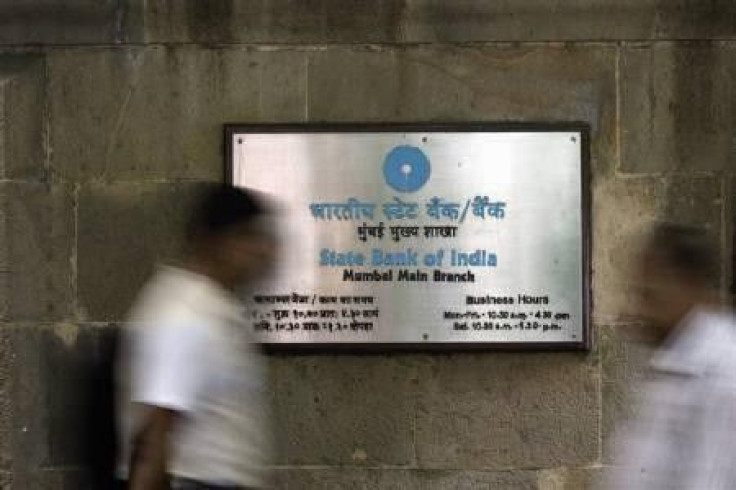 Shares in SBI continued to slide, touching their lowest level in more than two years, and were down about 2.6 percent at 1,741 rupees in early Wednesday trade, underperforming a broader market that was up by about 0.5 percent. The banks sub-index was off 1.31 percent.
Chairman Pratip Chaudhuri also told TV channel ET Now that the government should infuse 30-50 billion rupees ($611 million-$1 billion) of additional capital into the bank at the latest by the end of the fiscal year ending in March 2012.
Moody's on Tuesday downgraded the standalone rating for State Bank of India, the country's dominant lender, citing modest capital and weakening asset quality, sending its shares down as much as 6 percent.
Last month, State Bank of India, which is 59 percent owned by the government, doubled its overseas borrowing target to $10 billion, and Tuesday's rating cut could make its fund-raising more expensive and squeeze margins at its overseas operations.
The international business scenario is different. There is an acute shortage of dollars. So no matter what the rating is, it is difficult to find dollars, Chaudhuri told ET Now.
SBI, which has a market value of about $23 billion, is currently borrowing overseas funds at LIBOR plus 220-225 basis points, Chaudhuri added.
I think we can still visit the MTN market and raise money, he told the TV channel.
The bank has delayed a planned $4.5 billion rights issue, which would bolster its capital position, as India's cash-strapped government is seen to be reluctant to stump up its share of the offer in order to maintain its stake.
Moody's had said SBI's low capital adequacy and recent failure to raise capital prompted the downgrade of its Bank Financial Strength Rating to D+ from C- on a scale of A to E.
(US$1 = 49.135 rupees)
(Reporting by Ketan Bondre; Editing by Tony Munroe)
© Copyright Thomson Reuters 2023. All rights reserved.