Shocking Footage Shows Gunmen Storming Hospital And Kidnapping A Patient [VIDEO]
A shocking video surveillance footage has captured the chilling moments when armed gunmen stormed a hospital and abducted a patient who was on a stretcher.
The footage shows sever masked assailants armed with assault rifles storm the General Hospital of Salvatierra in Guanajuato, southern Mexico, on Nov. 21. They held a security guard at gunpoint and ransacked the rooms of the hospital in search of the patient.
They finally found their target in a room on the far right corridor. The gunmen then hauled their target, with one of them lifting the patient on his shoulder, and fled the hospital. They shoved the security guard on the ground while they left.
The gunmen also took cellphones from the hospital staff to prevent them from alerting the authorities while they kidnapped the patient.
The armed men with masks and vests were termed as 'hitmen' by Aristegui Noticias, a news agency in Mexico. They are believed to be members of the Santa Rosa de Lima Cartel.
Hours after the horrific kidnapping took place, the police were summoned to a roundabout on Torres Landa. There they found the dismembered body of a person placed on a white sheet with a message written on a cardboard square.
The person was brutally butchered and parts of his body scattered along the roadside. He was later confirmed to be the patient kidnapped earlier from the hospital in Salvatierra. The details about the patients have not been revealed to the public. Also, the specifics of the message on the cardboard square are not available currently.
In similar incidents that happened, gunmen stormed the Juventino Rosas and Apaseo el Grande hospitals. They opened fire and kidnapped one patient and killed another. One of the patients was critically injured in the gunfire.
None of the hospital staff were injured in all three incidents. Police are trying to figure out the motive behind the attacks and why they targeted those men.
The Guanajuato area has faced difficult times recently due to the ongoing conflicts between the cartels that are active in the area. Last week, cartels laid siege to three hospitals and also raided houses that other cartels used as safe houses. In order to prevent the police from reaching them, they blocked surrounding roads with large vehicles that were set on fire.
37 murders have been reported in the area, in the past few days alone.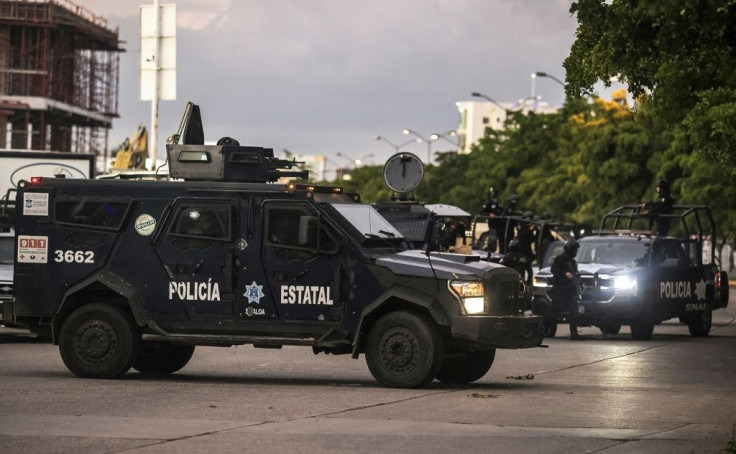 © Copyright IBTimes 2023. All rights reserved.