Should NSA's Leadership Be Fully Civilian? White House Rethinking Policy On The Question: Report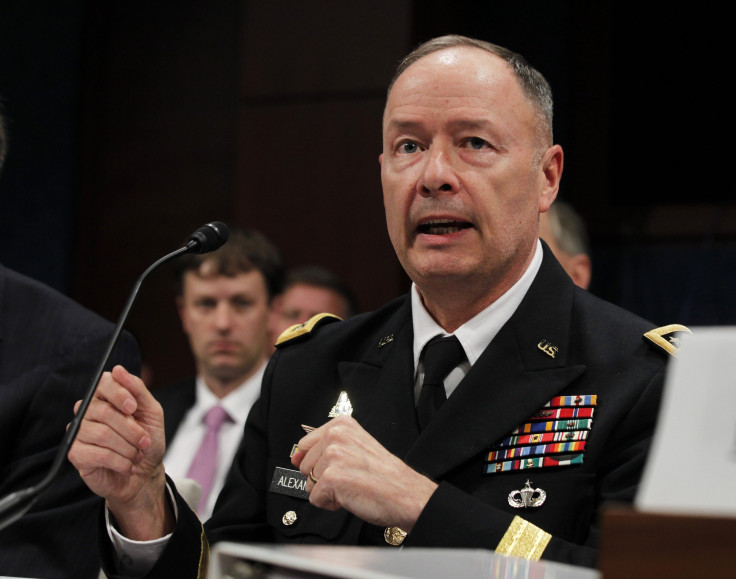 The National Security Agency could be stripped of military leadership as the White House considers a fully civilian administration to run the nation's top intelligence agency, in the aftermath of a string of controversies surrounding the NSA stemming from classified documents leaked by former defense contractor Edward Snowden, Washington Post reported on Wednesday.
Any such move would mean an end to Washington's policy since 2010 to appoint the same military official in charge of both the NSA and the military's cyber-operations. Currently, Keith Alexander, a U.S. army general, serves as the director of NSA and the head of U.S. Cyber Command.
Officials who spoke to the Post said the proposal indicates pressure on the Obama administration to act in the wake of numerous allegations against the NSA of strategic spying, which have jeopardized the U.S.'s ties with several of its key allies. Officials told the Post that the proposed changes in the NSA's leadership could help reduce criticism against its far-reaching powers.
"The political side says, 'We've got to make a big change,' " a U.S. official with knowledge of the matter told the Post. "You can't take all this heat you've been taking and not do something."
Gen. Alexander, who has been in charge of the NSA since 2005 and took over leadership of Cyber Command in 2010, is slated to retire in March 2014. Cyber Command is a Pentagon unit that is in charge of defending U.S. government networks and also launches cyberattacks on networks of other nations.
"The current arrangement was designed to ensure that both organizations complement each other effectively," Laura Lucas Magnuson, a White House spokeswoman, told the Post. "That said, in consultation with appropriate agencies, we are always looking to ensure we are appropriately postured to address current and future security needs."
James Clapper, the director of National Intelligence, told the White House that Alexander's dual leadership was successful and that it could continue to work, but acknowledged that "both are big jobs" and came with heavy responsibilities, the Post report added.
© Copyright IBTimes 2023. All rights reserved.
FOLLOW MORE IBT NEWS ON THE BELOW CHANNELS