Simmonds Won't Face Penalties for Gay Slur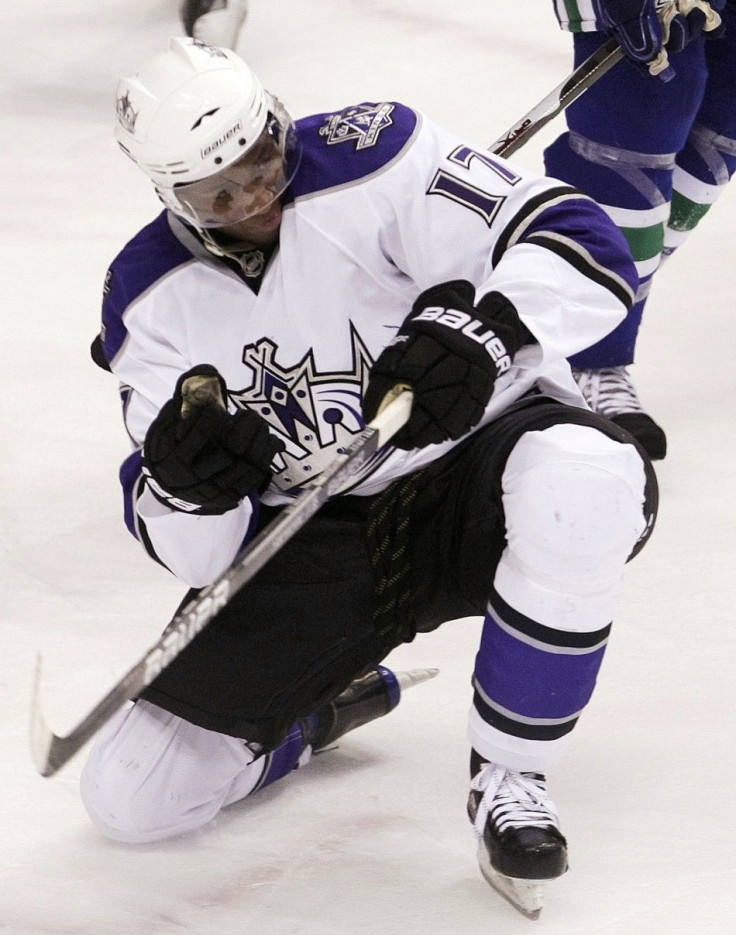 Flyers forward Wayne Simmonds will not face any penalties for hurling a homophobic slur at Sean Avery due to a lack of evidence, the NHL said on Tuesday.
On Monday Rangers left wing Avery claimed that Simmonds used a homophobic epithet after the two got into a scrum and Avery punched Simmonds in the face. At the time Simmonds didn't deny using a slur, claiming he couldn't remember exactly what he said, but in a meeting with the NHL on Tuesday denied the slurs.
That denial along with no officials hearing the alleged slur led to the league office clearing Simmonds of wrongdoing.
NHL senior executive vice president of hockey operations Colin Campbell said that because of conflicting accounts of what transpired on the ice, we have been unable to substantiate with the necessary degree of certainty what was said and by whom.
After the game on Monday, Simmonds told reporters that there were insults going back and forth between the two, but wouldn't elaborate on what he said to Avery during the game.
Honestly, we were going back and forth for a while there, Simmonds told reporters after the game. I don't recall everything that I did say to him but he said to me some things I didn't like and maybe I said some things that he didn't like. I can't recall every single word I said.
Avery - a noted supporter of gay rights - told reporters after the game the slur wasn't anything new directed at him, but that it was still disappointing. Avery worked this summer in promoting the Human Right Campaign's New Yorkers for Marriage Equality and in the past has said that he would defend any NHL player that publicly came out.
On Tuesday, the Gay and Lesbian Alliance Against Defamation encouraged Simmonds to apologize for his insensitive remarks.
Hate speech and anti-gay slurs have no place on the ice rink, GLAAD acting president Mike Thompson said in a statement. The word that Simmonds used is the same word that is hurled at LGBT youth on the playground and in our schools, creating a climate of intolerance and hostility.
Simmonds was recently the subject of a racially driven incident in Ontario when a fan threw a banana at him during the game. Simmonds, one of the few black players in the NHL, handled the situation as best as he could after the game.
When you're a black man playing in a predominantly white man's sport, you've got to come to expect things like that, Simmonds told reporters after the incident on Sept. 22. Over the past 23 years of my life, I've come to expect some things like that. But I'm older and more mature now, I kind of just left things roll off [my back]. I try not to think about stuff like that.
Simmonds wouldn't say whether Avery's comments were in any way related to the incident.
© Copyright IBTimes 2023. All rights reserved.