Singapore Elephant Tusks Seizure: More Than 1,000 Pounds Of Ivory Smuggled From Nigeria Confiscated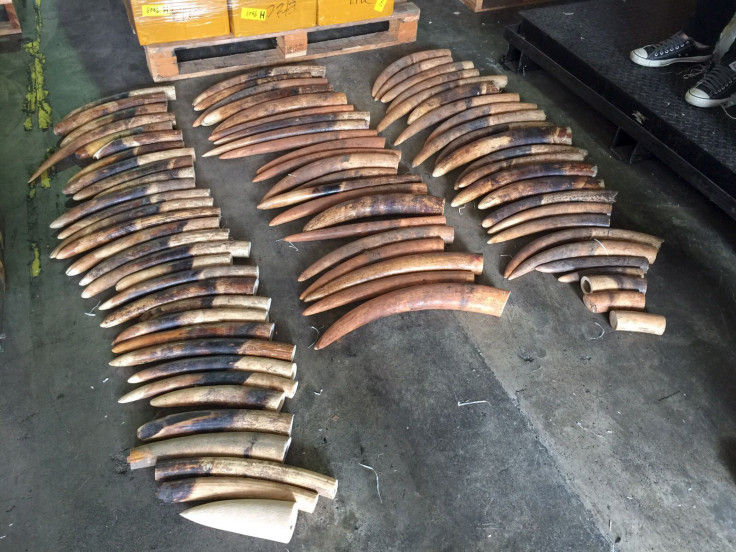 In one of its largest confiscations in more than a decade, Singaporean authorities seized more than 1,000 pounds of elephant tusks en route from Nigeria to Laos Saturday, authorities said in a statement Thursday. The tusks were found along with more than 700 pounds of pangolin scales, the statement, issued jointly by the Agri-Food & Veterinary Authority of Singapore and Singapore Customs, added.
The scales and tusks were found in boxes that were labeled as "complete wigs of synthetic textile materials," the statement said. The total value of the shipment was estimated to be $920,000, and the raw elephant tusks had been chopped into 255 pieces.
"We have zero tolerance on the use of Singapore as a conduit to smuggle endangered species, their parts and products," said Chua Teck Hui, the head of the air checkpoints branch for Singapore Customs.
Pangolins are a group of endangered species that resemble the anteater. Their bodies are covered in overlapping scales that are made from keratin, the same tough substance of which human nails and hair are comprised. The eight species of pangolins can be found in Africa or Asia, according to the website SavePangolins.org. Pangolins are in demand for use in traditional medicine or in fashion, as well as for food, and the illegal trade of their meat, scales and skins in Asia is rampant, even though little is known about the trade itself.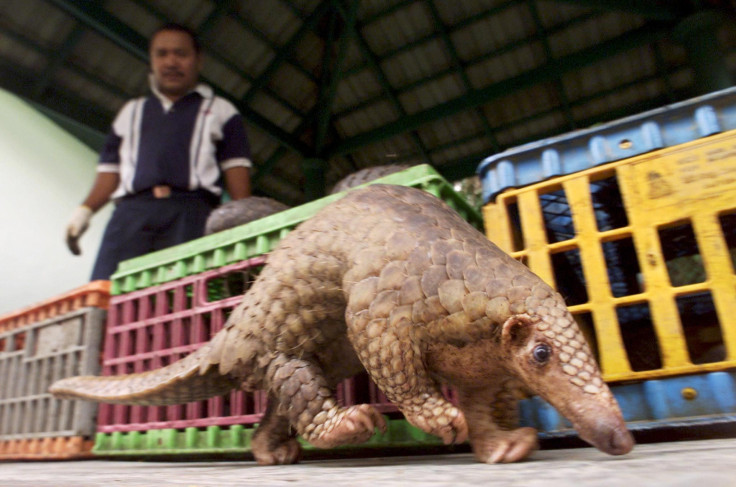 International commercial ivory trade has been banned since 1989, but smuggling continues anyway. Every year, poachers kill as many as 35,000 African elephants, according to the African Wildlife Foundation. "The elephant carnage in Africa is being driven by demand for ivory carvings and trinkets abroad, namely in China, Hong Kong, Thailand and the Philippines," the organization says. The ivory trade fuels armed groups like the Lord's Resistance Army in central African countries and the Janjaweed in Sudan.
Punishment for smuggling ivory remains "puny," the International Fund for Animal Welfare has said. In July, customs officials in Switzerland found more than 575 pounds of ivory — taken from 40 to 50 elephants — distributed across eight different suitcases belonging to Chinese men headed to Beijing from Dar es Salaam, Tanzania. In Switzerland, the crime of smuggling can be punishable by up to three years in prison or fines of $1 million or more, but authorities sent the men back to China, where it remained unclear whether they would face any charges.
In Singapore, those charged with smuggling wildlife products can face up to two years' imprisonment or a fine of up to roughly $352,000, the authorities' statement said.
© Copyright IBTimes 2023. All rights reserved.