'Sir Lewis Hamilton': F1 Superstar Set For Knighthood After Series Of Incredible Milestones
KEY POINTS
Lewis Hamilton is set to receive his knighthood from Queen Elizabeth II
The prestigious recognition will make him formally known as "Sir Lewis Hamilton"
Hamilton continues to play an integral part in the fight against racism
Mercedes Formula One superstar Lewis Hamilton will now be granted an honorary title of knighthood for his success in the sport and contribution to society.
At the recent Turkish Grand Prix, Hamilton officially equaled Michael Schumacher's all-time record, claiming his seventh overall F1 Drivers' Championship.
The Formula One milestone is one of Hamilton's major accolades that significantly contributed to earning the United Kingdom's highest honor from Queen Elizabeth II, ESPN reported.
Hamilton is now included in the New Year's honors list of the Queen, a prestigious concession that will make the F1 icon formally known as "Sir Lewis Hamilton."
In 2008, Hamilton had already been included in the said list when he officially became a 'Member of the Most Excellent Order of the British Empire' (MBE) following his first championship in the same year.
His knighthood recommendation this year has been "intensified" by his recent accomplishments in Formula One, winning six of the last seven championships, the report added.
After his monumental leveling of Schumacher's seven world titles, Hamilton made a huge admission about how he exactly felt inside his car, knowing that he was moments away from making history once again.
According to the Englishman, he was swept away by his emotions as he drove to the final lap and didn't want to get out of his car in tears.
"Very rarely do I lose control of my emotions," Hamilton admitted. "I was thinking about my whole career. When I crossed the line, I burst into tears on that in-lap, and then I couldn't get out of the car. I just couldn't believe it."
"I didn't want the visor to come up and you could all see me cry," he continued. "I said I would never let you see me cry, but it was too much."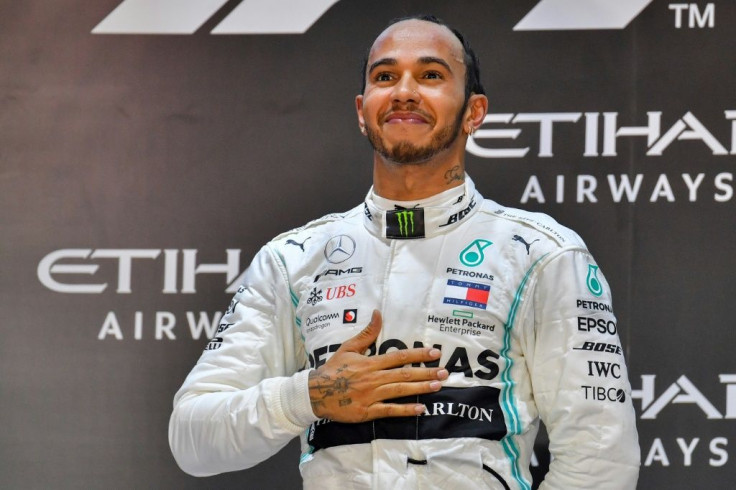 Apart from an array of achievements in Formula One, the 35-year-old has also played an active role in the fight against racism. The ESPN report states that Hamilton's contribution to society has also urged UK Prime Minister Boris Johnson to personally recommended him for knighthood this year.
"I think hopefully this sends a message to the kids that are watching, hopefully, they see the performance today and hopefully they can see that it doesn't matter where you come from," Hamilton told reporters at the Turkish Grand Prix earlier this month. "Whatever your background, it's just so important to dream big."
© Copyright IBTimes 2023. All rights reserved.