Six Killed In 'Massive Attack' In East Ukraine As Zelensky Hails Resistance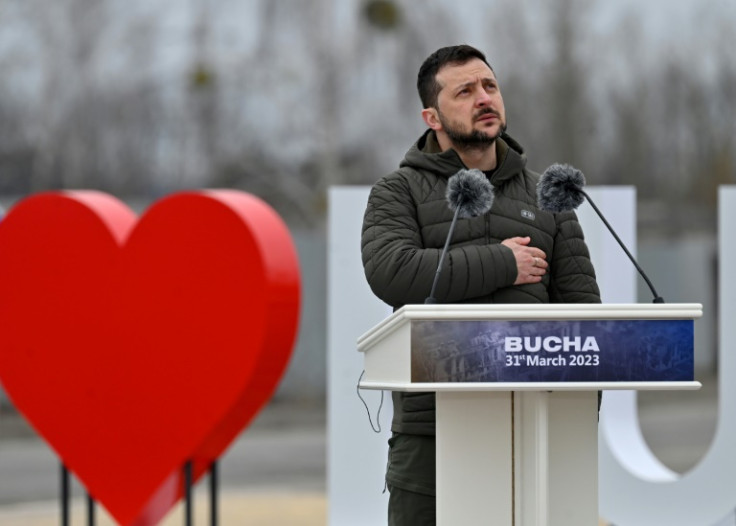 A "massive attack" of Russian missiles killed six people on Sunday in residential areas of Kostyantynivka, near Bakhmut, in eastern Ukraine as President Volodymyr Zelensky hailed the resistance against what he called "the biggest force against humanity of our time".
Zelensky was speaking on the first anniversary of the discovery of bodies of civilians killed in Bucha, a town near Kyiv that has become a symbol of the alleged war crimes carried out by Moscow during the invasion.
Russia has accused Ukraine and its allies of staging the atrocities.
Sunday's macabre anniversary comes a day after Russia took over the rotating presidency of the UN Security Council despite outrage from Kyiv and Western nations that have imposed sanctions on Moscow.
Fierce clashes continue around Bakhmut, which has been at the epicentre of the fighting for months.
In Kostyantynivka, about 27 kilometres (17 miles) from Bakhmut -- a city now in ruins -- a Russian bombardment left three men and three women dead and eleven wounded, Ukrainian authorities said.
These are "just residential areas", "ordinary civilians of an ordinary city of Donbas" who were targeted, Zelensky said.
There was a large crater in a yard and windows were shattered from ground to top floors in two 14-storey tower blocks, while private homes nearby had smashed roofs, AFP journalists saw.
Donetsk regional police said Russia fired S-300 and Uragan missiles in a "massive attack" on Kostyantynivka involving six strikes just after 10 am local time (0700 GMT).
The blast hit "16 apartment buildings, 8 private residences, a kindergarten, an administrative building, three cars and a gas pipeline", police said.
Liliya, a 19-year-old psychology student, stood outside her severely damaged high-rise block.
"I found out about this on the news. And when I was told about it and I saw that it was my area, I was just shocked," Liliya said, as broken glass continued to rain down from windows.
"I'm very, very lucky that I wasn't home at that moment," she added, after deciding to stay with her boyfriend.
"Everything is bombed out. And I think it's like that in every flat in fact. Because it was such an impact that it was very hard for anything to stay unbroken."
Nina, a pensioner, was looking at the damage to her ground-floor flat in a Soviet-era block. She was also not home when the missile struck.
"The internal doors and the front door were blown in. An internal partition wall has broken. There's not a single window left," she said.
Soldiers were examining the scene afterwards as well an armed man in civilian clothes.
Watching while holding a shopping bag, Sergiy, 61, said "the shock wave came all the way to us, about a kilometre away".
Mortar fire also killed two people in the northeast Sumy region, Zelensky said.
"These are just a few examples of the dozens of bombings every day," he continued.
"There is only one way to stop Russian terrorism and restore security to all our cities and communities. And this path is a military victory for Ukraine."
"People of Ukraine! You have stopped the biggest force against humanity of our time," Zelensky added in a post on Telegram, accompanied by photos of areas liberated a year ago when Russian troops retreated from around the Ukrainian capital.
"You have stopped a force that despises everything and wants to destroy everything that gives people meaning," Zelensky said.
"We will liberate all our lands."
Later Sunday, in St Petersburg, a leading Russian military blogger and fervent defender of the military offensive in Ukraine was killed by a bomb attack in a cafe, investigators said.
Vladlen Tatarsky was reportedly killed after receiving a gift rigged with an explosive device, at an event organised by Cyber Front Z, which refers to itself on social media as "Russia's information troops".
Around two dozen other people were injured.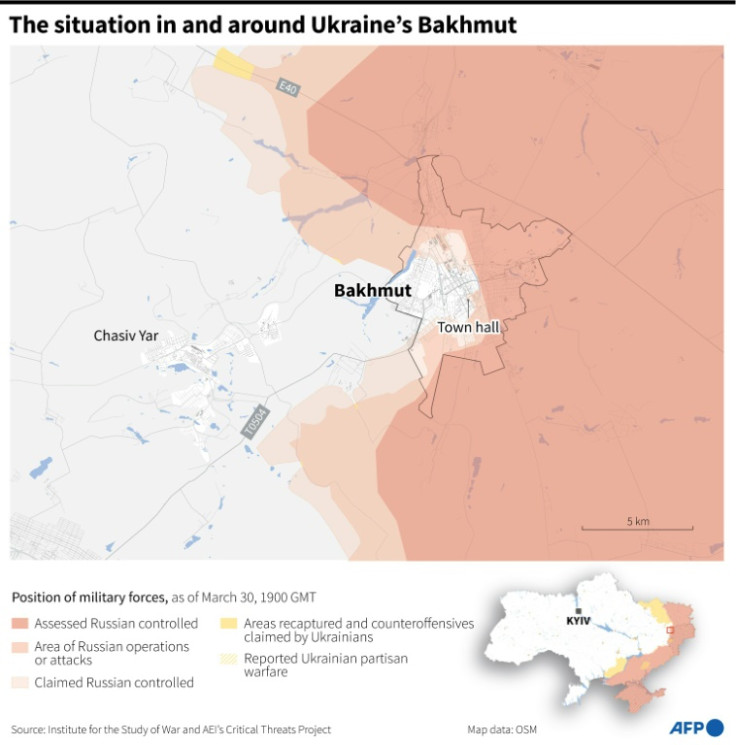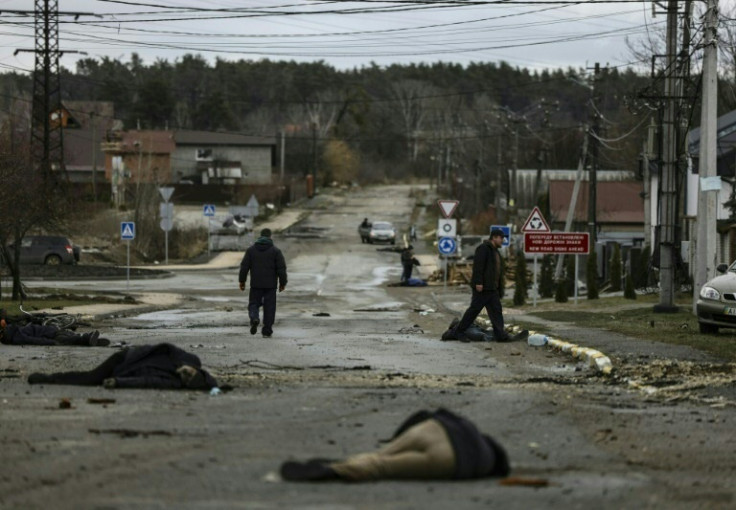 © Copyright AFP 2023. All rights reserved.