Soccer-Fixing Scandal Reveals China's Bigger Gambling Problem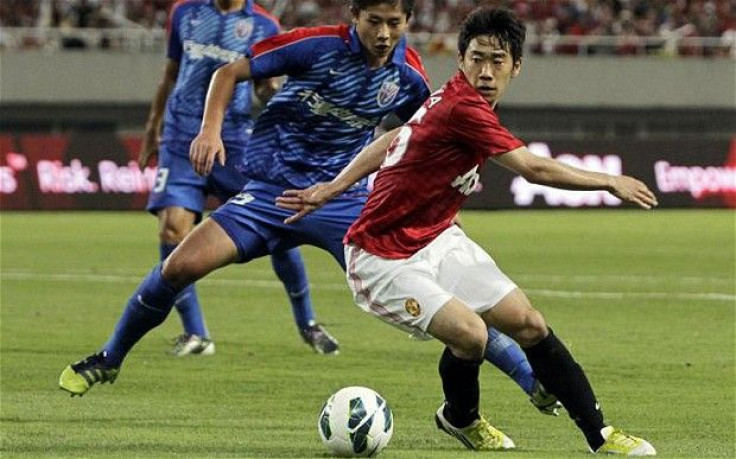 China's latest corruption scandal is not coming from the usual government suspects. This time, it's the nation's soccer clubs that have fallen victim to corruption; 33 people have been banned for life from all future soccer-related activities for taking bribes and fixing matches.
In the most recent development of the nation's largest sports-related scandal, the disciplinary committee of the Chinese Football Association, or CFA, has imposed a lifelong ban from soccer on two former heads of the Chinese soccer administration, Xie Yalong and Nan Yong, who have already been jailed for taking bribes. According to a report by the South China Morning Post, a total of 58 people were punished by the CFA for their varying degrees of involvement in the far-reaching scandal that affected 12 soccer clubs.
The scandal also engulfed the Shanghai Shenhuha, China's former league champion and the team of international soccer star Didier Drogba, the highest-profile player in Chinese soccer. The club has been slapped with a 1 million yuan fine ($160,000) and stripped of its 2003 championship title and will start in the Chinese Super League (the nation's top division, comparable to the English Premier League) with a six-point penalization.
The CFA added salt to the wounds of a handful of nationally popular names such as former Chinese national team players Shen Si, Qi Hong, Jiang Jin and Li Ming, who were jailed last year for five years for taking bribes, by adding additional life bans from the sport to their sentences. Former World Cup referee Lu Jun, known as "the whistle of Asia," was also banned from the sport.
Though this is the nation's biggest soccer scandal to date, corruption and gambling have plagued the league before.
In 2010, Fan Guangming, a former CFA official, was confirmed to be an intermediate in a 1.5 million-yuan match-fixing deal. According to an interview with CCTV, Fan said many within the association were involved with the match-fixing, which allowed the operations to go on for so long.
"The problems have been existing for more than 10 years. As the administrator, we talked a lot but took little action. There were few measures, and they were not stern enough," Fan said.
Though gambling on the mainland is illegal, the million-yuan stakes of soccer-fixing highlight the nation's bigger gambling problem. According to a report by the Telegraph, an estimated 1 trillion yuan, roughly $1.4 billion, is wagered each year illegally and is a number comparable to Beijing's annual economic output.
Gambling in China ranges from more casual mah-jong circles and card games on street corners to the much higher-stakes professional sports gambling rings and underground casinos.
Punishments for large-scale bribery and gambling are taken seriously by China's government. World Cup referee Lu was sentenced to jail for seven years last year after officiating a Shanghai Shenhua game, in which his crooked refereeing allowed the team to move on and eventually win the league championship.
As for gambling addicts, those seeking help won't find much of it. Those who admit to compulsive gambling will find themselves in the confines of a mental hospital rather than receive actual help.
© Copyright IBTimes 2022. All rights reserved.
FOLLOW MORE IBT NEWS ON THE BELOW CHANNELS