Social Media Sites Like Facebook Being Used In Online Wildlife Trade, Monitoring Group Says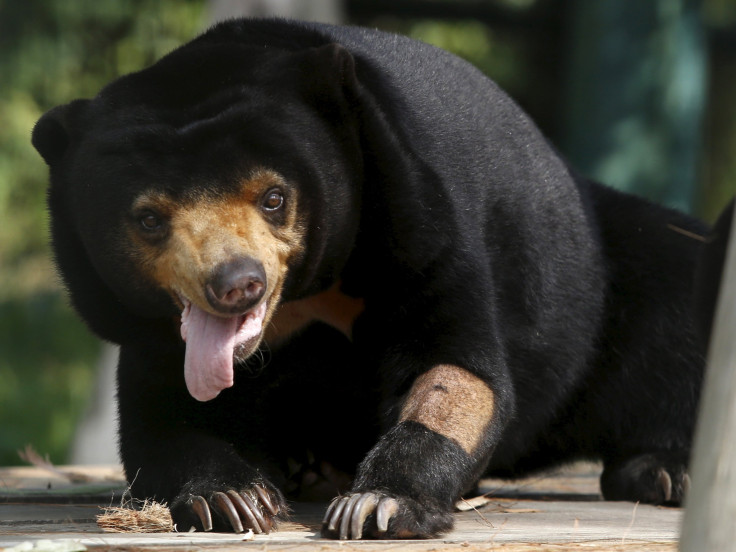 Social media sites such as Facebook are increasingly being used as a platform to illegally trade threatened wildlife in Asia, a conservation monitoring group warned Thursday.
Researchers had monitored 14 Facebook groups in Malaysia selling more than 300 wild, live animals as pets including "sun bears and gibbons to otters," the group, Traffic, said in a statement.
The trade has previously fallen under the radar because Malaysian wildlife markets operated more secretly unlike others in Southeast Asia, said Traffic, a non-governmental organization working globally on monitoring trade in wild animals.
Traffic is a strategic alliance of the World Wildlife Fund and the International Union for Conservation of Nature.
"The rise of social media appears to have enabled the creation of a thriving marketplace for wild animals as pets where one previously didn't exist in Malaysia," said Kanitha Krishnasamy, Traffic's program manager in Southeast Asia.
She said researchers were surprised by the study that found more than 60 percent of the 80 species under the monitoring were native to Malaysia, with almost half of them listed as protected species under the country's laws.
The group said 25 of the 69 species it monitored were also protected by the Convention on International Trade in Endangered Species of Wild Fauna and Flora, or CITES, which prohibits their commercial trade. These include the yellow-crested Cockatoo from Indonesia and a tortoise native to Madagascar.
"We're yet to grasp the full extent of the online threat to wildlife, but initial discussions with Facebook and the early enforcement successes by [Malaysia] have been encouraging, although continued action will be crucial in curbing this spiraling form of illegal trade," Krishnasamy said.
Traffic said the 14 Facebook groups required membership to view and transact deals online. They boast of up to 68,000 active members, with 106 unique sellers who "made little effort to conceal their illegal activities."
Facebook "responded positively" when contacted by Traffic and has been collaborating with the group to address the problem, which remains prevalent across the region where exotic animals are prized pets or sources of traditional medicines, the group said.
"We are committed to working with Traffic to help tackle the illegal online trade of wildlife in Malaysia. Facebook does not allow the sale and trade of endangered animals and we will not hesitate to remove any content that violates our Terms of Service," an anonymous Facebook official was quoted by the Traffic as saying.
Traffic said it also shared its findings with the Malaysian government, which said it was actively monitoring 30 Facebook groups since 2013, with over 40 seizures and arrests of at least 54 individuals.
"Although the findings are about illegal wildlife trade in Malaysia, we believe it reflects a worldwide problem," Sarah Stoner, a crime data analyst for Traffic, said in the statement.
"Social media's ability to put traffickers in touch with many potential buyers quickly, cheaply and anonymously is of concern for threatened wildlife and enforcement agencies which demands nothing short of a concerted global response," she said.
According to Traffic's findings, the tech-savvy traders were using "online portals and social media" to evade detection while broadening their audience reach. The trade also makes it easier to track business, and hide identities.
"The scale and nature of this trade undermines governance structures designed to curb illicit activities. This is especially true where a vast majority occurs in closed, protected areas that limit public viewing," the report said, arguing that a more coordinated approach was needed to arrest those behind it.
"Although the findings in this assessment point to trade within a specific geographic area, they are reflective of practices that occur on an international platform, and therefore requires a globally-oriented solution," it said.
© Copyright IBTimes 2023. All rights reserved.