South Africa Election 2016: Candidates, Key Issues, Dates And How To Get Results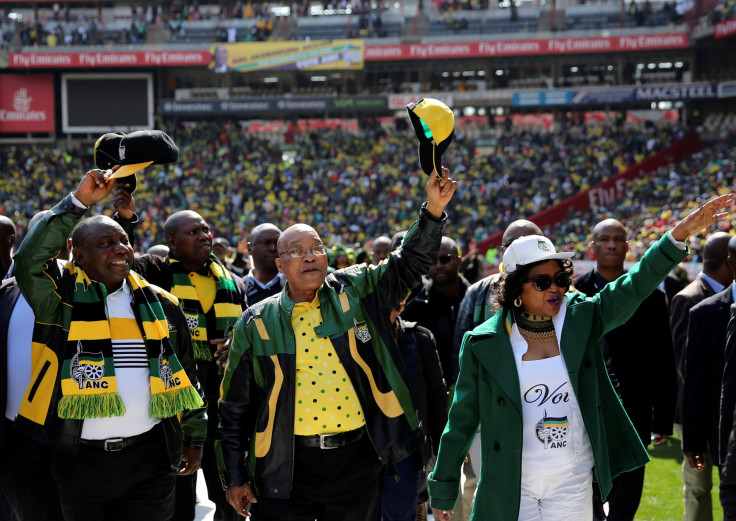 South Africans are heading to the polls Wednesday in the country's fifth local elections since apartheid ended in 1994. The election will be a test for the ruling African National Congress (ANC) party. Here's a look at everything you need to know about the key races, issues and violence that has marred the election.
Key Races
Over 26 million people are registered to vote and opposition parties are hoping to use the election to push for a change after years of dominance from the ANC. There are over 61,000 candidates running in 283 municipalities from 200 political parties, Al Jazeera reported. While the ANC is facing mounting discontent, it remains unclear if opposition parties, including Mmusi Maimane's Democratic Alliance and Julius Malema's Economic Freedom Fighters, will be able to sway enough voters.
Key races to watch include Johannesburg, the Tshwane metro area (which includes Pretoria) and Nelson Mandela Bay. Municipal elections are held every five years in South Africa.
The Issues
The election season has focused on issues of unemployment, state services and rampant corruption. South Africa hit a 12-year unemployment high in May at 26.7 percent.
"I'm sure the country is ready to do their best, all that is left is for voters to vote properly," President Jacob Zuma, the leader of the ANC Party, said Tuesday.
Zuma has been in the spotlight for his own connections to corruption. A court ruled in April that Zuma should face almost 800 corruption charges that had been dropped in 2009. The leader has also come under increased scrutiny for spending millions of dollars of public funds for home improvements and then refusing to pay back approximately $16 million saying the improvements were needed for his security.
The election season has been marred by violence. Over 30 incidents of violence have been reported including 14 murders or attempted murders many of them targeting ANC members. The national police have had to create a task force to investigate the deaths, the Associated Press reported.
How To Stay Updated
For the latest results and updates on the election check South Africa's the Star newspaper and the election page at News24 online.
© Copyright IBTimes 2023. All rights reserved.