South Africa To Reopen Corruption Probe Into 1999 Arms Deal, Pending Even More Delays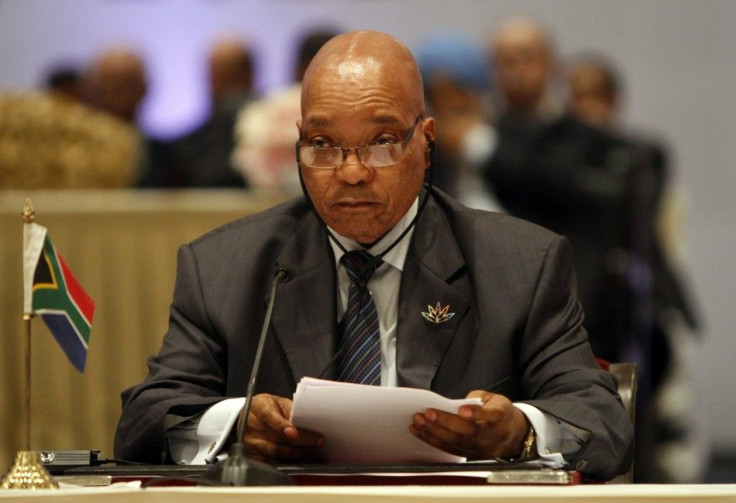 A high-profile corruption inquiry process resumed in South Africa on Monday after months of delays, though it was postponed immediately after only a brief hearing. Once the inquiry picks up again on Aug. 19, a multibillion dollar defense deal that has been plagued by graft accusations for years will come under new scrutiny.
The controversies began in 1999, just after Thabo Mbeki won the presidency following Nelson Mandela's five-year tenure. The government made a deal worth an estimated $4.8 billion with mostly European firms (from Germany, Italy, Sweden, Britain, France as well as South Africa) to modernize its national defense systems by procuring submarines, light fighter jets, tanks, helicopters and corvettes. From the beginning, however, suspicions of underhanded dealings cast a shadow over the transaction. It was originally criticized as being too expensive for a new government with a tight budget, and the condemnation only intensified as top South African officials, as well as executives in the foreign companies that sold the defense products, were accused of fraud, embezzlement and bribery.
Some of those involved have already been prosecuted. Schabir Shaik, a former financial adviser to current President Jacob Zuma, was arrested in 2001 for possessing classified documents regarding the deal. He was brought to trial in 2004 and given a 15-year sentence for soliciting bribes and other acts of corruption. That case was an embarrassment for Zuma, who was a member of parliament and deputy president at the time. Zuma resigned from those seats, but went on to win the presidency in 2009. Another official, Tony Yengeni, chaired the parliamentary defense committee at the time of the weapons deal and was sentenced to four years behind bars for fraud in 2007.
Those high-profile cases were closely followed by the South African public. The current judiciary inquiry is expected to dredge up another round of public scrutiny over accusations that have long sullied the reputation of the ruling African National Congress party, or ANC. But first, the inquiry needs to begin in earnest. Investigations into the deal kicked off anew in 2011, after years of hiatus following the convictions handed down on Shaik and Yengeni. Parties opposed to the ANC welcomed the decision, which was pushed through in large part by Terry Crawford-Browne, a South African writer and activist. But the public hearings have already been delayed for five months -- until Monday. Now, another postponement of two weeks has been implemented, in part because two of the original three judges assigned to the commission have resigned for undisclosed reasons, damaging the credibility of the proceedings.
"It's a fiasco," Crawford-Browne said to Bloomberg. "There is an agenda amongst the [investigative] staff to spin this out forever so they can continue to get more taxpayer's money out of it. They are deliberately floundering in as much paperwork as they can find." Once the public hearing begins, both Zuma and Mbeki are expected to testify. The renewed attention to this case is likely to bring even more bad press to an administration already swimming in corruption allegations. Nonetheless, it is widely predicted that the ANC, with Zuma at its head, will emerge triumphant in the next national elections, scheduled for 2014.
© Copyright IBTimes 2023. All rights reserved.
FOLLOW MORE IBT NEWS ON THE BELOW CHANNELS