South African President Jacob Zuma Admitted to Hospital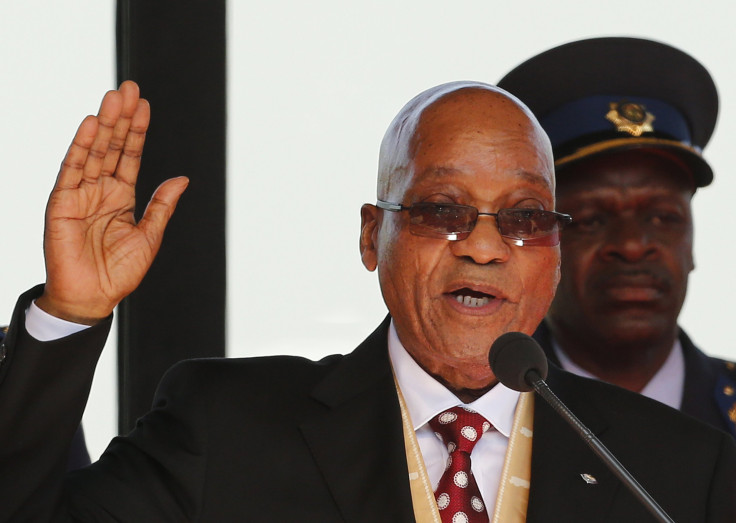 Update as of 8:42 p.m. EDT: President Jacob Zuma has been released from the hospital, media reports said Sunday, citing South African state media.
"The President will continue to rest for a few days and will work mainly from home during the rest period," Jeff Radebe, a minister in Zuma's government, said, according to CNN.
The 72-year-old Zuma was hospitalized for a "thorough checkup following a demanding schedule" and doctors "are happy with the results," the president's office said, CNN reported citing the South African Press Association.
Jacob Zuma, who was re-elected as South African president two weeks ago, has been admitted to an unspecified Pretoria hospital for tests and will not undertake public appearances for a few days. Zuma's spokesman said the president was exhausted, blaming a long election campaign. Unemployment and violence remain serious problems in South Africa and a costly strike at the country's platinum mines has also proved costly for the economy, but Zuma was re-elected on 7 May with 62% of the vote.
On being sworn in two weeks ago, Zuma promised the new administration would be more accountable to the electorate during the next five-year term. Speaking to thousands of cheering supporters, Zuma said that although poverty, unemployment and other problems persisted, the country was "a much better place to live in now than before 1994" – when Nelson Mandela became the country's first black president.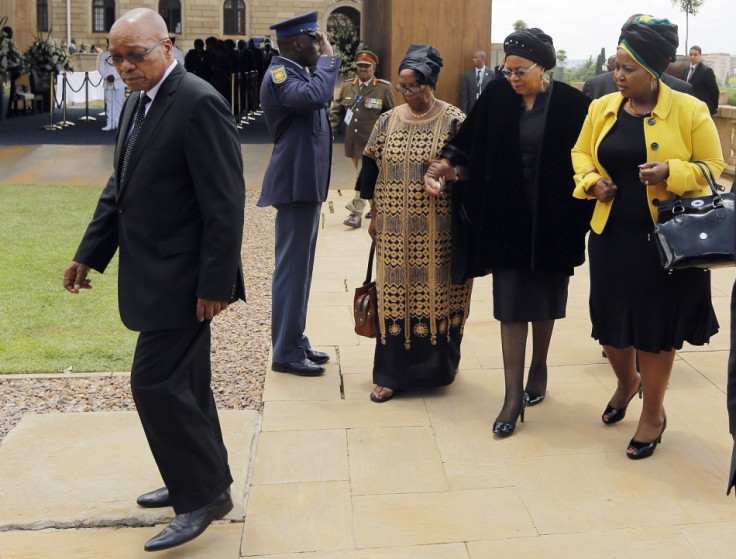 South African President Jacob Zuma followed by Graca Machel, the widow of Nelson Mandela (Reuters)
Zuma dedicated his election victory to Mandela, or Madiba, as he is known in South Africa, whose death last December at the age of 95 was mourned around the world. Zuma was booed at Mandela's memorial service in Soweto and is accused of spending millions of pounds of taxpayers' money on refurbishing his home. Scheduled to address the National Education, Health and Allied Workers Union, Zuma sent ANC deputy president Cyril Ramaphosa to speak in his place.
"Following a gruelling election campaign we found that he needed to rest," said Ramaphosa. "He attended the NEC lekgotla (strategy planning meeting) this morning, and was thereafter sent packing to go and rest." President Zuma's office explained he had been advised to rest following "a demanding election and transition programme to the new administration." Spokesman Mac Maharaj said: "It's been a hectic period and there has been a need for some rest."
Doctors are said to be satisfied with Zuma's condition.
© Copyright IBTimes 2023. All rights reserved.