Spain General Election 2015: Ciudadanos, Anti-Establishment Party, Promises Change From Corruption-Tainted People's Party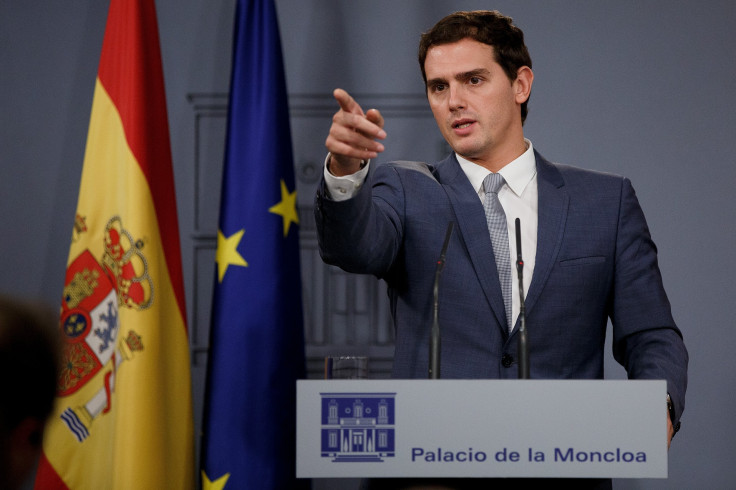 The first time many Spaniards saw Albert Rivera, he was nude. The young, handsome leader of the Ciudadanos party was trying to reveal himself in more ways than one in a 2007 campaign poster accompanied by the tag line: "We care only about the people."
The ploy ultimately helped propel Rivera and his center-right party to become a national force heading into Spain's general elections on Sunday. "It was the way he was presenting himself by saying, 'I have nothing to hide,'" said Francisco Javier Ruiz Martinez, a political scientist at the University of Madrid.
With hundreds of parliamentary seats at stake, the Ciudadanos (Citizens) are poised to capture votes that would traditionally be cast for the country's top two parties, which could end three decades of their alternating reign and consequently make Rivera prime minister. The nation's sluggish economy is at the forefront of the issues, and Ciudadanos has vowed a departure from the governing conservative People's Party by pushing to end corruption. But with the two center-right parties sharing similar economic platforms, including tax cuts and budget reform to spur growth, Ciudadanos may not be that different from what it rhetorically opposes, some political analysts said.
"Ciudadanos is basically a new version of what [the People's Party] was or is in terms of policies," said Angel Ubide, a macroeconomic expert at the Peterson Institute For International Economics, a think tank in Washington. "From the point of view of economic policies they're basically the same," he said, adding, "It's a new face."
Translation: Albert Rivera on his nudity: "It was a frivolity, a risk that could have turned fatal."
'We Have Not Yet Recovered'
The Citizens movement emerged as a regional party in Catalonia in 2006. It for a united Spain, opposing the Catalan nationalist parties that want the northeastern region to secede. The group garnered support for its advocacy of free-market capitalism and less government intervention to spur growth in the sluggish economy.
Debt-stricken Spain continues to struggle under high unemployment and a stagnant economy, following continent-wide recessions in 2008 and 2011 that sunk the euro and sent deficits soaring. The Spanish government received European bailout money in return for strict austerity measures such as budget-slashing and higher taxes, worsening poverty and fueling discontent.
Hovering around 22 percent, unemployment in Spain remains second in Europe only to Greece. Economic growth, which is usually measured by a country's ability to produce goods and services, or its gross domestic product, has gone up in the past year, reaching a reported 3 percent in October, though many Spaniards say their day-to-day lives have not improved.
"The main situation is that the GDP is still below what it was in 2008," said David Murillo, who specializes in socioeconomics and global politics at Esade School of Business, a university in Barcelona. "We have not yet recovered our situation prior to the crisis. We still have record unemployment."
Similar Solutions
Rivera's answer, in part, is to cut income tax rates to help ease citizens' ailing wallets on the back of a weak economy. But Spanish voters have heard that song before -- four years ago, to be exact -- when current Prime Minister Mariano Rajoy of the People's Party, which, like Ciudadanos, aligns itself with the center-right, made similar promises prior to being elected in 2011. Rajoy would go on to raise taxes shortly after being sworn in, and now, on the eve of his re-election efforts, he is once again offering voters an assortment of financial incentives, including lowering income tax rates, should the voters return him to office.
"I don't really think that Ciudadanos is new, in the sense that they are very different from the People's Party. They are not really different in economic things," said Oriol Bartomeus, a political scientist at the University of Barcelona who has previously supported the Spanish Socialist Party.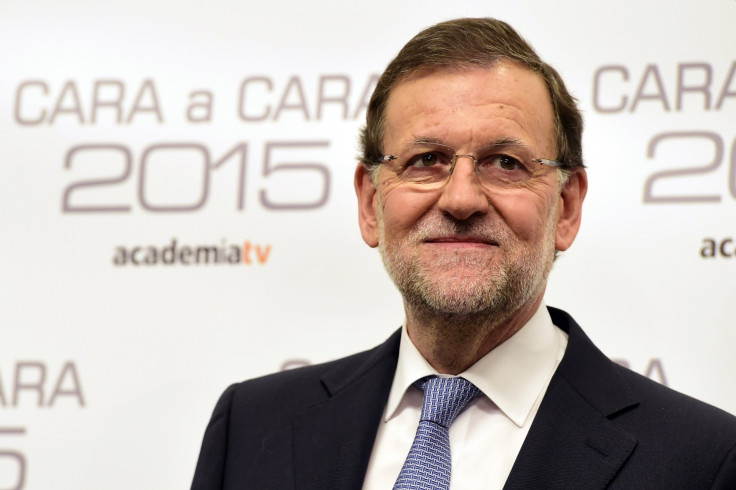 The Corruption Issue
Unlike the Ciudadanos, however, the People's Party has been mired in multiple scandals for several years concerning misuse of public funds and crony capitalism. In the days leading up to Sunday's election, Rivera called out Rajoy during a debate and told him he "should have resigned two years ago," highlighting the prime minister's association with a former party treasurer who was accused of paying bribes with money procured illegally.
Public disgust at government corruption has fueled support for new parties such as Ciudadanos as well as the leftist anti-austerity group Podemos (We Can), led by a pony-tailed former political science professor. While Podemos made gains in January, winning several important mayoral seats, Ciudadanos has looked to separate itself from both the radical left ideology of Podemos and the current government.
"They are untainted," said Murillo, of the Esade School, speaking of Ciudadanos' separation from the People's Party's history of corruption. "They are not part of this old network." However, he continued, "Their ideas are not that far away."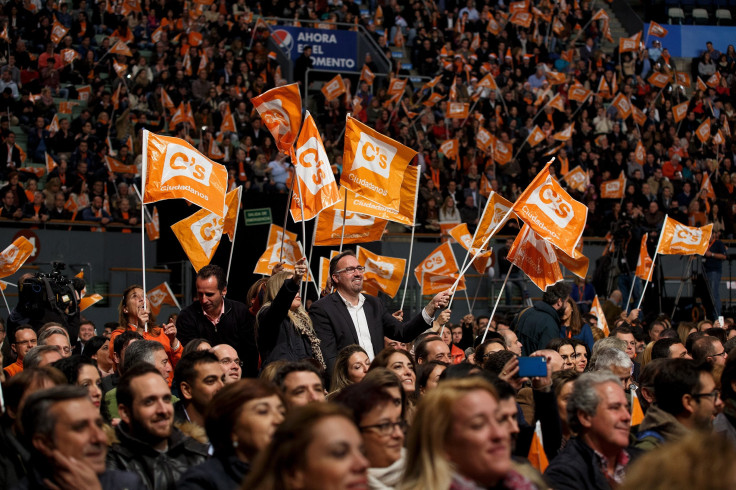 The People's Party maintained its lead in the latest polling data available, but hadn't secured a majority of support, suggesting it could be forced to form a coalition government, possibly with Ciudadanos. On the other hand, if Ciudadanos does win a greater share of votes, Rivera, as its leader, would become prime minister.
But it is the former possibility that would be a blow to Ciudadanos' credibility, according to Angel Pascual-Ramsay, a political analyst at the Brookings Institute in Washington and a former adviser to Socialist ex-Prime Minister José Luis Rodríguez Zapatero.
"A big part of Ciudadanos' message and appeal to the middle class is being very critical of corruption, and of course the party in government has been accused of being at the center of many of the corruption scandals in the last few years," said Pascual-Ramsay.
"It would be seen as going back on their pledges to fight against corruption," he said.
FOR FREE to continue reading
✔️ Unlock the full content of International Business Times UK for free
offer available for a limited time only
✔️ Easily manage your Newsletters subscriptions and save your favourite articles
✔️ No payment method required
Already have an account? Log in
© Copyright IBTimes 2023. All rights reserved.