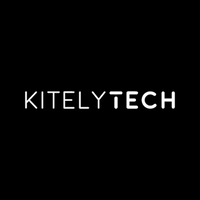 KitelyTech
Business Summary
| | |
| --- | --- |
| Address | 1165 N Clark St, Suite 700, Chicago, IL 60610 |
| Phone | 312-254-8248 |
| Website | https://kitelytech.com |
| Founded In | 2009 |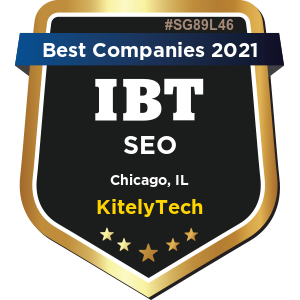 About KitelyTech
Established in 2009, KitelyTech is a full-service technology consulting, development and design firm with offices in downtown Chicago, New York City, Atlanta, Detroit, Austin, Charlotte, Phoenix and Miami.
The core strengths of the company is in their vision — transparency, customer service, efficient execution, and organization. It boasts of a team of highly-skilled designers & developers, architects, project managers and testers, all recruited through an exceptionally rigorous process. Each employee puts the client first and makes sure to deliver quality service on time, every time.
Its services include Mobile Application Development, Custom Software Development, Branding and Graphic Design, Local and National SEO, Telemedicine Development, E-Learning Development, E-Commerce Development, Web Design, Web Development, AI & AR, SaaS-Based Application Development, Reporting & Data Analysis, Quality Assurance, Salesforce Consulting & Development and more.
KitelyTech has worked with multinational ad agencies and clients ranging from SMB's to Fortune 100's companies.
KitelyTech has significant awards and recognitions under its belt including Clutch 1000 in 2020, Top B2B Service Provider in the World in The Clutch 1000 Listing, and Scintillating Software Development Services Featured at Good Firms.
Awards