States Refusing To Accept Syrian Refugees After Paris Attacks, But Is That Legal?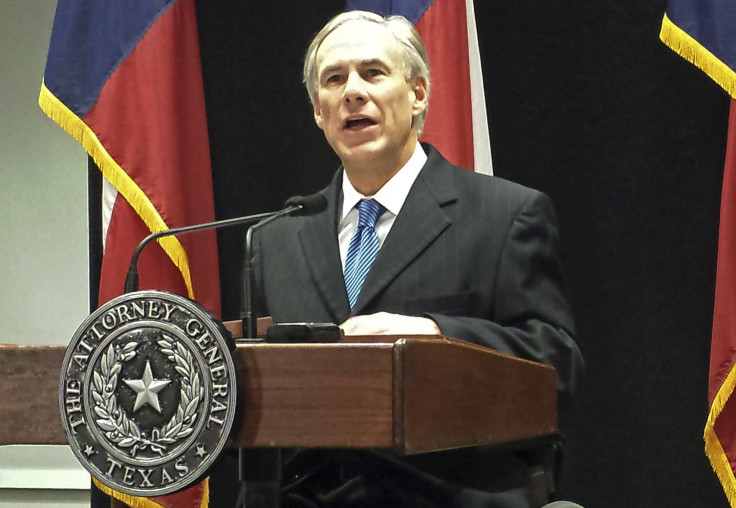 UPDATE: Nov. 17, 2015, 3:58 p.m. EST
The total number of U.S. states led by governors refusing to accept Syrian refugees rose overnight to 26, while several other governors came forward to say their states will accept refugees or will ask for additional information about government screening processes.
The governors of Georgia, Idaho, Iowa, Kansas, Maine, Maryland, New Mexico, Oklahoma, South Carolina, Tennessee and Wisconsin all announced that their states will either refuse to accept Syrian refugees or temporarily suspend their refugee programs. California, Delaware, Minnesota, Oregon, Pennsylvania and Connecticut have all said they are willing to welcome those granted legal status. Missouri, Nevada, North Dakota and Utah have asked for additional information about the vetting process.
The remaining states -- with the exception of New York -- either lack programs to accept refugees or have not received any requests to host them. Gov. Andrew Cuomo of New York has not yet made an official statement, though he said Tuesday at Harvard's Kennedy School that states do not have the authority to reject refugees.
Original story:
At least 14 states – most of them Republican-led – announced Monday that they would not accept Syrian refugees inside their borders following the deadly attacks in Paris Friday that killed at least 129 people and injured about 350 others. In their statements, the governors cited everything from safety concerns to fundamental questions about the validity of the screening process the United States undertakes when evaluating candidates for refugee status. Of particular concern was a Syrian passport found with one of the deceased suspects, which was later reported to be a fake. These positions are little more than political posturing, however, because state governments have no authority over immigration policy.
The Republican governor-run states of Alabama, Arizona, Arkansas, Florida, Illinois, Indiana, Louisiana, Massachusetts, Michigan, New Hampshire, North Carolina, Ohio and Texas have all said they are attempting to prevent the relocation of Syrian refugees to their states. Democratic New Hampshire Gov. Maggie Hassan has also expressed concerns about allowing refugees to settle in her state.
Louisiana Gov. Bobby Jindal, who is also seeking the Republican presidential nomination, went as far as to set out an executive order, stating that "All departments, budget units, agencies, offices, entities and officers of the executive branch of the State of Louisiana are authorized and directed to utilize all lawful means to prevent the resettlement of Syrian refugees in the State of Louisiana while this Order is in effect."
But state governors don't actually have the right to bar refugees from settling once they are accepted by the federal government. When someone overseas applies to come to the United States as a refugee, they go through the United States Refugee Admissions Program (USRAP), which is under the umbrella of the Department of Homeland Security.
Applicants undergo a significant screening process, which includes biographical data – such as personal and family history – an in-person interview and takes an average of 18 to 24 months, according to information posted on the U.S. Department of State's website.
Once accepted, however, a refugee is often resettled by the federal government – without the need for approval from a state's governor or government. Florida Gov. Rick Scott acknowledged as much in a letter Monday addressed to Speaker of the House Paul Ryan and Senate Majority Leader Mitch McConnell, saying "… it is our understanding that the state does not have the authority to prevent the federal government from funding the relocation of these Syrian refugees to Florida even without state support."
David Leopold, an immigration attorney from Cleveland and a former president of the American Immigration Lawyers Association, confirmed that to the Washington Post. "The governor has no right to block anyone from coming," he said, the Post reported. "Resettlement is determined by the Department of State, and immigration is a completely federal matter."
Greg Chen, the director of advocacy at the American Immigration Lawyers Association, confirmed as much to Business Insider Monday. "States have absolutely no legal authority for granting refugee status," he said.
Of particular legal concern is the move to single out Syrian refugees. Erica Schommer, a clinical assistant professor of law at the Immigration and Human Rights Clinic with St. Mary's University School of Law in San Antonio, noted in an interview with legal news site Texas Lawyer that the policies could raise questions about equal-protection laws.
Referencing Texas Gov. Greg Abbott's statement, she said, "He's not saying we can't take any refugee in Texas because of security concerns. That would be a little bit more palatable. But the exclusion of just Syrian refugees makes it much more problematic as to how the state would be able to justify it."
States can elect to defund programs that assist in the resettlement of refugees. But once an applicant is granted legal status in the United States, they cannot prevent them from being relocated inside their borders.
FOR FREE to continue reading
✔️ Unlock the full content of International Business Times UK for free
offer available for a limited time only
✔️ Easily manage your Newsletters subscriptions and save your favourite articles
✔️ No payment method required
Already have an account?
Log in
© Copyright IBTimes 2023. All rights reserved.