Stop And Frisk Policy Violated Rights Of New Yorkers, Judge Rules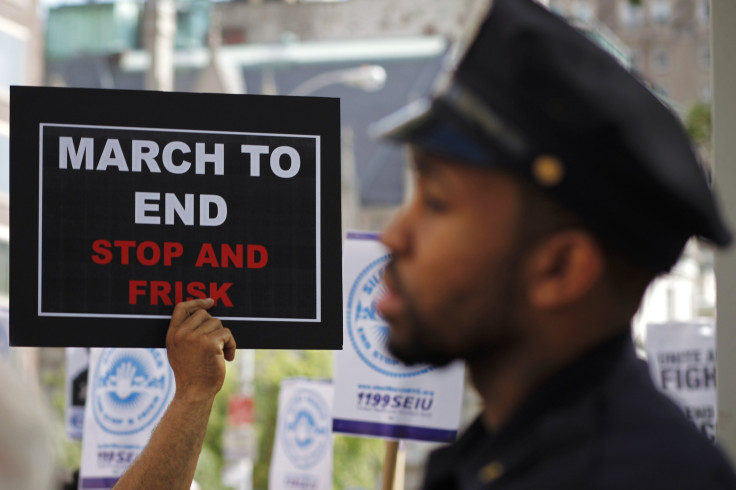 A federal judge has ruled that the New York Police Department's stop-and-frisk procedures violated the constitutional rights of New Yorkers, appointing a monitor to bring reform to the practice.
In the decision issued on Monday, Manhattan Federal Judge Shira Scheindlin said the NYPD's practice of stopping innocent people without any viable reason to suspect they have done something wrong is unconstitutional, reports The New York Times.
According to the 195-page decision, it is detailed that officers usually stop these individuals -- normally young minority men -- and frisked them in search of weapons or illegal items like drugs.
Stop-and-frisk stops in New York City have jumped close to 600 percent over the past decade, reports The Huffington Post. 92 percent of those stopped in 2011 were males, and 87 percent of the individuals stopped were either black or Hispanic.
Though Judge Scheindlin did not completely shut down the stop-and-frisk practice, she did appoint former city corporation counsel Peter Zimroth to monitor the NYPD's changes to the program, reports the New York Daily News.
"To be very clear, I am not ordering an end to the practice of stop-and-frisk," Scheindlin wrote.
She added that her goal is "to ensure that the practice is carried out in a manner that protects the rights and liberties of all New Yorkers, while still providing much needed police protection."
During the nonjury trial that lasted two months, Judge Scheindlin listened to testimony from close to a dozen minority men and women who described their experiences of being stopped by the NPYD under the stop-and-frisk program. She also heard from statistical experts who analyzed police documents on the practice and listened to testimony from police officers and commanders as well
The officers mostly supported the practice, saying that stops were conducted only if they had reasonable suspicion of criminal wrongdoing. But Judge Scheindlin found in her ruling that the NYPD had greatly exceeded their authority, too quickly recognizing individuals as suspicious for innocent actions.
She also concluded that with 88 percent of stops resulting in the police releasing the person in question without an arrest or ticket, the high percentage indicates that officers most likely lacked a legitimate reason to suspect the individuals of criminal wrongdoing in the first place.
Update 2:30 p.m.
During a press conference on Monday, New York City Mayor Michael Bloomberg said the city will appeal the judge's ruling. According to Bloomberg, the tactic is "an important part of [the NYPD's] record of success."
Supporting the mayor's opinion, NYPD Commissioner Ray Kelly said the department doesn't participate in any form of racial profiling, describing the judge's claim of such actions "recklessly untrue."
"We do not engage in racial profiling," Kelly said. "It is prohibited by law, it is prohibited by our own regulations."
© Copyright IBTimes 2023. All rights reserved.