Surprising Franchise Emerges As Potential Suitor For Utah Jazz's Rudy Gobert
KEY POINTS
The Golden State Warriors could make a run for Rudy Gobert this offseason
The Donovan Mitchell-Gobert experiment in Utah has failed to produce desired results
Moving Gobert puts more pressure on Mitchell to become a more consistent player
The Utah Jazz are in an extremely tight bind going into the offseason following another disappointing performance in the playoffs that was capped off by a razor-thin Game 6 loss to the Dallas Mavericks.
With so many questions looming over the head of franchise general manager Justin Zanik regarding their future, now might be the time to make a bold move and trade away French center Rudy Gobert.
NBA insider Brian Windhorst reported on the latest episode of his "Hoop Collective" podcast that the Golden State Warriors could make a run for him this offseason in order to bolster their one lingering weakness: the lack of a true big man.
"I have heard that rumor out there… I guess it would be based around Andrew Wiggins… I don't know. If the Warriors win the title I don't know if they're looking for a major shake-up," Windhorst said in response to the question of ESPN colleague Tim McMahon regarding Gobert joining the Warriors.
While the Warriors would certainly need someone with the caliber of Gobert to raise their ceiling figuratively and literally, the risk may be greater than the reward.
Using ESPN's trade machine, the trade will certainly need to include All-Star wing scorer Andrew Wiggins to make the salaries work, while adding guys like Kevon Looney and Jonathan Kuminga may be necessary to entice the Jazz to engage in trade talks.
The Jazz have been treading water in the postseason since acquiring three-time All-Star Donovan Mitchell back in 2017, failing to make a single Western Conference Finals appearance.
Their last three Conference Semifinals saw them fall to the Warriors in four games (2017), in five to the Houston Rockets (2018) and squandering a 2-0 lead to the Los Angeles Clippers (2021).
Rumors surrounding Gobert and the Warriors only intensified after Heavy.com's Sean Deveney was told by an anonymous league executive that the veterans on the Warriors may press their front office to make a trade for him.
Should the Jazz move on from Gobert this summer, the team solely becomes Mitchell's responsibility and they will need him to be a more consistent performer in the playoffs.
But until such a trade materializes, the Jazz will have to find a way to retool around Gobert's limited defensive capabilities while ensuring they remain competitive enough in the playoffs.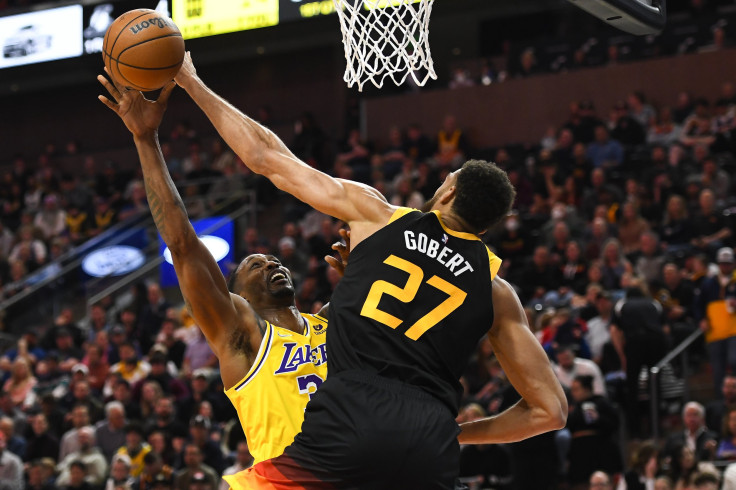 © Copyright IBTimes 2023. All rights reserved.