Syria Cuts Off Internet - Suggesting Major Military Offensive Imminent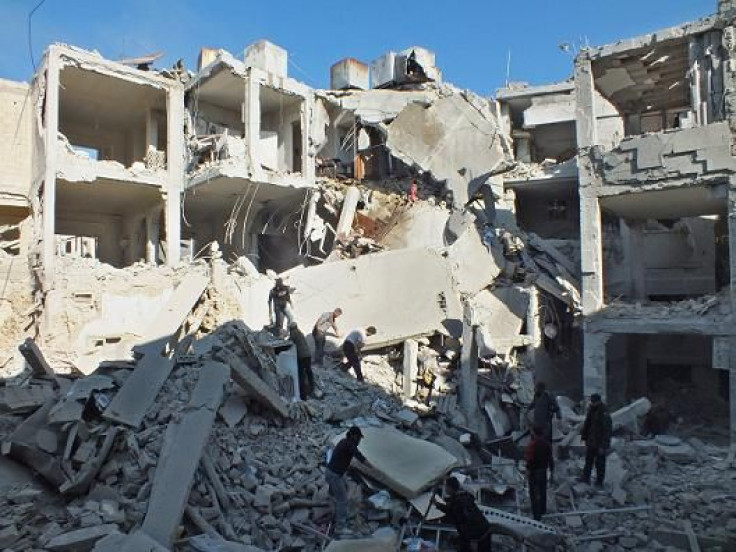 Internet and mobile communications have been completely shut off in Syria, suggesting the regime of president Bashar al-Assad may be preparing a major new offensive against rebels and civilians.
Renesys, a U.S.-based Internet-monitoring firm, said Internet connection in Syria disappeared at 12:26 p.m. local time on Thursday. Another U.S. Internet security company, Akamai Technologies Inc., also confirmed that Syria is completely out of the mobile communication grid.
"In the global routing table, all 84 of Syria's IP address blocks have become unreachable," Renesys said on its company blog, meaning "Syria is effectively off the Internet."
Associated Press reported that Syrian rebels it contacted by satellite telephone confirmed what it called an "unprecedented blackout."
The Assad government has partly shut down the Internet previously during the crackdown but never cut off the juice completely.
Anti-government activists have relied on the Internet and mobile phones to report on the conflict in Syria, including atrocities committed by the regime's forces.
Activists, who noted landlines are barely functioning, fear the government is planning another massive violent campaign.
The Local Coordination Committees, a Syrian rebel group, warned "communications and Internet service have been cut in most parts of Damascus and its suburbs, raising fears that the criminal Syrian regime is up to something."
LCC also said landline and mobile communications were cut in the provinces of Homs and Hama, in Daraa and Suweida provinces, in Tartus province and in some cities in Deir Ezzor and Raqa provinces.
© Copyright IBTimes 2023. All rights reserved.