Taiwan Commissions New Minelayers As Analyst Predicts Xi May Increase Pressure Next Year
KEY POINTS
The minelayers can sow large numbers of small but powerful mines at high speed
An expert predicted that China may step up action after CCP's October meeting
Taiwan recorded more PLA incursions into its buffer zone over the last two days
As threats of Chinese invasion looms large, Taiwan has commissioned two new Navy minelayers that can automatically sow large numbers of small but powerful mines at high speed.
Taiwan President Tsai Ing-wen presided over a commissioning ceremony held Friday for the navy's First and Second Mining Operations Squadrons, reported South China Morning Post.
The ships, manufactured by Lungteh Shipbuilding, are a part of the self-ruled island's bid to revitalize its arms industry to lessen its dependence on the U.S. for weapons, said reports. The company is also making missile corvettes, patrol boats for Taiwanese armed forces and police, besides for civilian use.
The ships give the navy "even stronger power in protecting our waters," Tsai said at the ceremony. Their commissioning "demonstrated the fruits of the indigenous defense industry and showed the world our determination to defend our country," she was quoted by the news outlet.
According to Lt. Hsu Shu-wei of the Second Mining Operations Squadron, the purpose of the new technology was simply to "build up our asymmetric warfare power." "Our target is to deter the enemy from getting on our island," Hsu added.
This comes as Taiwan faces frequent incursions from the mainland, which has been stepping up measures to bring the island under its control. China has not ruled out using military power to invade Taiwan.
China's intimidation tactics continued over the weekend with over 10 warplanes entering the southwest sector of Taiwan's Air Defense Identification Zone (ADIZ) Saturday.
These included Shenyang J-16 fighter jets, one Shaanxi Y-8 anti-submarine aircraft, and one Shaanxi Y-8, said reports. PLA jets were spotted breaching the air buffer zone Friday too.
According to analysts, these frequent incursions have left the Taiwan air force exhausted.
Meanwhile, an expert has said that China is likely to increase pressure on Taiwan next year after the Chinese Communist Party's 20th National Congress ends in October.
According to Niall Ferguson, the Milbank Family Senior Fellow at Stanford University's Hoover Institution, it is expected that Chinese premier Xi Jinping will secure a third term as the leader after the congress.
Xi sees bringing Taiwan under Chinese control as the ultimate goal of his leadership, Ferguson was quoted by Taipei Times. He added that domestic problems in China, such as a slowing economy and a growing debt problem, have threatened the legitimacy of the CCP's rule.
Ferguson said that a "cold war II" is happening between Washington and Beijing, and that if it "turns hot," Taiwan would be a hotspot.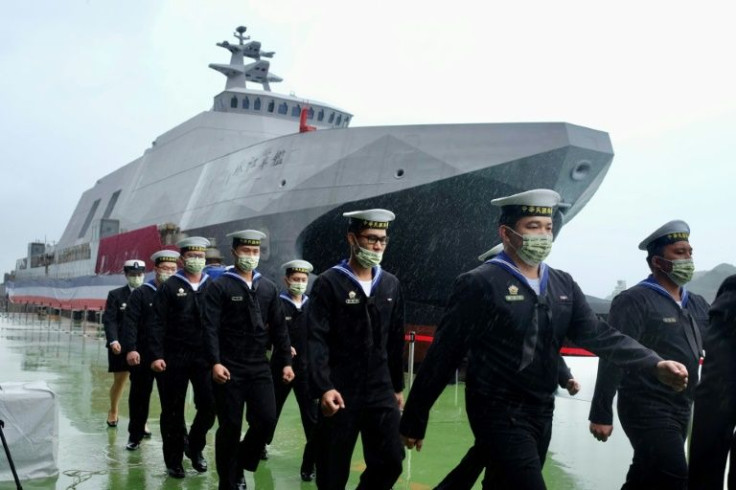 © Copyright IBTimes 2023. All rights reserved.