Taliban Militants Enjoy Amusement Park Rides A Day After Capturing Kabul
KEY POINTS
Militans were seen driving bumper cars and riding merry-go-rounds
Taliban fighters have been patrolling across Kabul since Monday
260 children were recruited in 2019, 2020, mainly in combat roles: UN
As soon as the Taliban made their jubilant re-entry to Kabul on Sunday, the younger crop of militants set about a task they had long missed -- having fun. Some of them laid their assault rifles aside and hopped on to merry-go-rounds in a painful reminder of the lost generation of Afghanistan lured into the militant organization.
A video uploaded by Reuters reporter Hamid Shalizi showed the militants laughing and driving bumper cars inside an amusement park while holding assault rifles. In another video, militants were seen enjoying a merry-go-round ride.
The Taliban used Islamic religious schools to recruit children aged 13 to 17, according to a Human Rights Watch report. Many of them were deployed for carrying out crimes against humanity.
"The Taliban's apparent strategy to throw increasing numbers of children into battle is as cynical and cruel as it is unlawful," Patricia Gossman, a senior Afghanistan researcher, was quoted in the report.
A study released by the United Nations (UN) puts the number of boys recruited by Taliban in 2019 and 2020 to 260, mainly in combatant roles.
Confined to their strongholds in the Afghan hinterlands for two decades following the 9/11 terror attack, Taliban fighters marched on the country's capital on Sunday after the United States pulled out its troops from the country.
The world watched in horror as the Taliban freed prisoners on the outskirts of Kabul and Afghans tried desperately to flee the devastation by clinging on to whatever flight left the Kabul airport.
Afghan President Ashraf Ghani fled the country on Sunday. "The Taliban have won with the judgment of their swords and guns, and are now responsible for the honor, property and self-preservation of their countrymen," he was quoted as saying on News.com.au.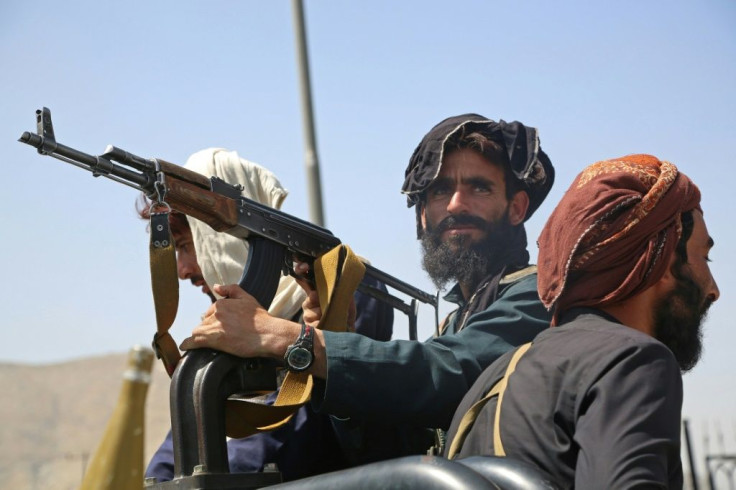 © Copyright IBTimes 2023. All rights reserved.