Tennis News: Bianca Andreescu Dealing With Injuries Positively, Eyes French Open
KEY POINTS
Andreescu tries to stay positive amdist injury
Andreescu eyes French Open return
Andreescu wants to play Ashleigh Barty
One of the big names that rose to tennis stardom in 2019 was Bianca Andreescu. The 19-year-old had a stellar year, winning several marquee tournaments. That includes the U.S. Open, Indian Wells, and the Rogers Cup. Her run boosted her ranking up 147 spots in the WTA rankings.
However, Andreescu remains human - meaning she is not spared from injuries. After a stellar run, the Canadian was forced to withdraw at the 2019 WTA Finals due to a knee injury. Before doing so, she suffered back-to-back losses to Simona Halep and Karolina Pliskova, WTA reported. Regardless, her run proved enough to bag her the Lou Marsh Trophy as Canada's top athlete. She became the first tennis player to win the award.
In 2020, her injury kept her from competing. She was unable to compete in the Australian Open and defend her title at the Indian Wells Open. That latter tournament would be later canceled due to the COVID-19 pandemic.
Andreescu's inability to play due to her left knee injury is understandably frustrating. However, she said in an interview with Mark Masters of TSN that she prefers to treat these as positives rather than negatives.
"There's good bad in every situation. But for me, having these injuries at such a young age in my view I think are beneficial because it really helps me understand my body more and what I want physically and mentally. Or knowing what my threshold is and all of that which will help me prevent more injuries in the future I would hope," Andreescu said.
With tennis in hiatus, there is no telling when tournaments will resume. There are plans to hold the French Open in September and Andreescu admits that competing to try and win that one is one of her goals for the year.
"From the beginning of the year I spoke to my coach and the goal was to win the French Open. And since the French Open could still be a possibility then that's still my goal and if I do that, I don't know how the ranking system is going to be, but if I do that I think I'll have a good chance to become No. 1," she said.
When asked who she would want to face, she mentioned Ashleigh Barty. The reason for this is that the Australian tennis player carries a different style. She feels it would be a new challenge and a fun match for tennis fans to see.
As of this writing, Andreescu is ranked no. 6 in the WTA rankings. She is ahead of Kiki Bertens and behind Elina Svitolina.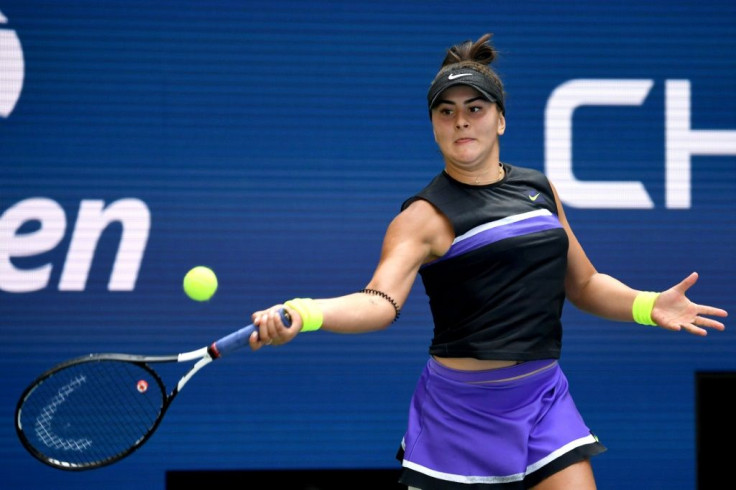 © Copyright IBTimes 2023. All rights reserved.