Tennis News: World No. 2 Faces Possible French Open Expulsion If Media Boycott Continues
KEY POINTS
Naomi Osaka could be expelled if she continues to avoid talking to the media
Osaka's response to the official statement may only worsen situation
Kei Nishikori understands where Osaka is coming from
Naomi Osaka recently announced she will not engage in any news conference during Roland Garros to protect her mental health.
However, it appears that move by the World No. 2 has not sat well with tournament organizers and they are now giving the 23-year-old an ultimatum.
Grand Slam organizers issued a joint statement where Osaka could face substantial fines and future suspensions if she sticks to her refusal to speak to the media.
So far, she has already been fined $15,000 for not speaking with the media on Sunday following her first-round win over Patricia Maria Tig of Romania. She won 6-4, 7-6 (7-4), BBC reported.
After that issued statement, Osaka appeared to react on social media, tweeting "Anger is a lack of understanding. Change makes people uncomfortable."
The decision not to speak to the media was made by the Japanese tennis player last week. Efforts were made to convince Osaka to reconsider and check on her well-being were made by Roland Garros' teams but proved futile.
"We have advised Naomi Osaka that should she continue to ignore her media obligations during the tournament, she would be exposing herself to possible further Code of Conduct infringement consequences," part of the Grand Slam organizes statement read.
"As might be expected, repeat violations attract tougher sanctions, including default from the tournament and the trigger of a major offense investigation that could lead to more substantial fines and future Grand Slam suspensions."
Last Wednesday, Osaka revealed she would not face media during the French Open and believed that the impact was harmful to the mental health of players, particularly the ones who suffer a defeat.
For her, it is a form of kicking a person when they are down.
"We're often sat there and asked questions that we've been asked multiple times before or asked questions that bring doubt into our minds and I'm just not going to subject myself to people that doubt me," Osaka said in an official statement.
Kei Nishikori feels that the stance of his compatriot but said he understood where the rising tennis star was coming from.
"It's not good, but I understand her situation. So it's good and bad," the 31-year-old said.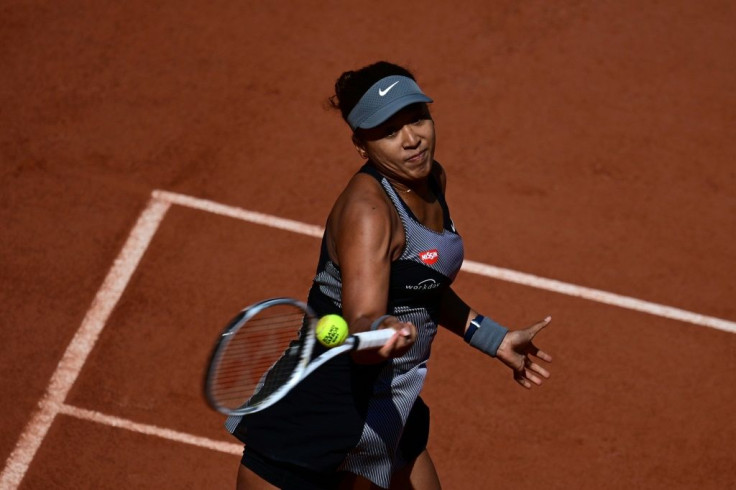 © Copyright IBTimes 2023. All rights reserved.