Thailand Throws Blind Woman In Jail For Insulting Monarchy On Facebook
A woman in Thailand might spend 18 months in jail for a royal insult: criticizing her country's monarchy.
The court in the southernmost Thai province Yala found her guilty and handed down the sentence after 23-year-old Nurhayati Masoh posted an article on her Facebook account, according to Reuters. That article's author was Giles Ungpakorn, a Thai-British political activist who himself fled Thailand when he was charged almost a decade ago with insulting the monarchy, a crime there.
It was unclear what Ungpakorn's article was about.
Nurhayati, who is blind, was arrested in November and originally sentenced to three years. She admitted making the Facebook post "but she did not realize it would lead to such a harsh punishment," her lawyer Kaosar Aleemama told Reuters.
The confession reduced her sentence to a year and a half.
The crime of insulting a monarch or another ruler is known as lese majeste and has existed around the world for many centuries, but Thailand has made a name for itself as one of the strictest punishers of the present day. Cases have spiked in recent years, putting some people away for decades. Thai officials have said the measures are meant to protect the monarchy, rather than curtail free speech, although there aren't clear rules on what exactly constitutes insulting the monarchy.
Each lese majeste offense carries up to 15 years in jail, Reuters noted, and affects how journalists can report news in Thailand.
Thailand recently lost one royal who seemed to be a defender of free speech, or at least opposed to strict enforcement of lese majeste laws. King Bhumibol Adulyadej, who died in late 2016, made comments during a birthday speech a decade earlier that appeared to question harsh punishments for political discourse.
"If the King can do no wrong, it is akin to looking down upon him, because the King is not being treated as a human being," he said. "The King can do wrong."
Around the time Nurhayati was arrested for her Facebook post, Thailand made headlines for arresting an American couple who had taken photos at a Buddhist temple with their naked butts hanging out. The men had posted their photos on social media, as they had done numerous times before — they previously had an Instagram account where they posted pictures from their travels, showing their butts at landmarks around the world. For the images from Thailand's Wat Arun, a temple in Bangkok also known as the Temple of Dawn, they were charged with public nudity and fined.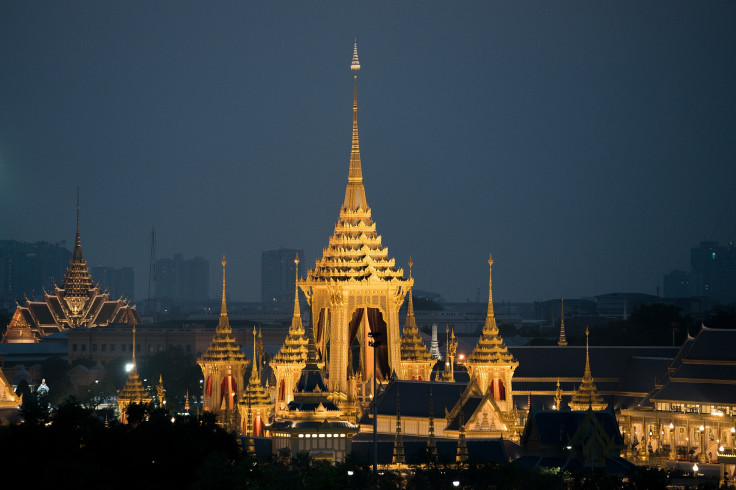 © Copyright IBTimes 2022. All rights reserved.
FOLLOW MORE IBT NEWS ON THE BELOW CHANNELS