Thirty Years Later, DNA Evidence Exonerates Two Half Brothers Convicted Of 1983 North Carolina Murder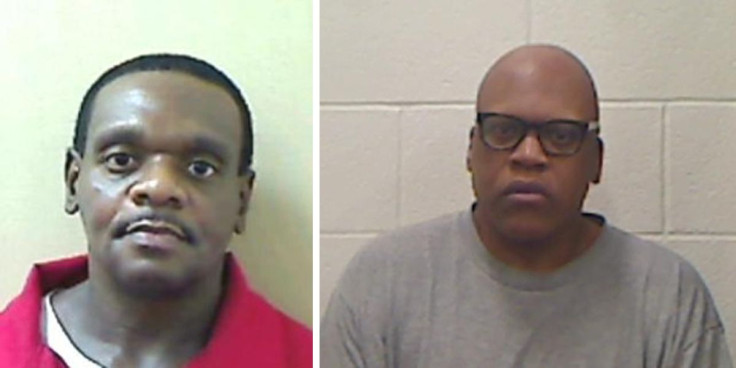 After 30 years behind bars, two men were exonerated Tuesday by a judge in rural North Carolina and ordered released. The mentally disabled half brothers, Henry Lee McCollum and Leon Brown, had been convicted of raping and killing an 11-year-old girl, but the case against them rapidly unraveled recently after DNA evidence implicated another man in the gruesome crimes, the New York Times reported.
"We waited all these long years for this," James McCollum, the father of Henry Lee, told reporters. "Thank you, Jesus," he repeated.
The elder McCollum, 50, spent the past three decades on death row, while Brown, 46, was serving a life sentence. Police picked up the men, who are African-American, on the night of Sept. 28, 1983, in the tiny town of Red Springs in southern North Carolina, even though no physical evidence tied them to the crime scene. The body of Sabrina Buie, who had been raped and suffocated to death, was found in a soybean field.
Officers questioned McCollum, then 19, for five hours with no lawyer present and with his mother weeping in the hallway, not allowed to see him, the Times reported. Under duress, McCollum confessed to attacking and killing the girl along with three other youths. Meanwhile, authorities overlooked another man, Roscoe Artis, who admitted to committing similar acts around the same time and lived just a block from where the victim's body was found. The DNA tests later suggested that Artis, who is serving a life sentence for the other crime, was guilty of attacking Buie, not the two other men.
As friends and relatives of the half brothers wept, a superior county court judge said he was vacating their convictions, prompting the courtroom to rise in a standing ovation, the Times reported. The newspaper noted that the exoneration of McCollum and Brown is one of the most dramatic examples yet of the damage that false, coerced confessions can cause, as well as the power of DNA evidence to clear the innocents' names.
More than 300 U.S. prisoners have been exonerated through DNA since the first tests took place in 1989, according to The Innocence Project, a nonprofit litigation and public policy organization. Eighteen of those people had served time on death row, and nearly two-thirds of the overall group was African-American. All told, some 2,000 people have been exonerated in the last two decades, a 2012 study found.
As McCollum's exoneration appeared likely, he reflected on his fate in a recent video interview with the News & Observer. "I have never stopped believing that one day I'd be able to walk out that door," he said.
© Copyright IBTimes 2023. All rights reserved.